Sunday, June 28. Erik Paulson celebrates his 43rd birthday today!
Happy Birthday Erik!
The CSW 2009 Camp DVDs are finished. 4 DVDs that are approx. 90 minutes each for a total of 6 hours of material! DVDs will be available for sale later this week.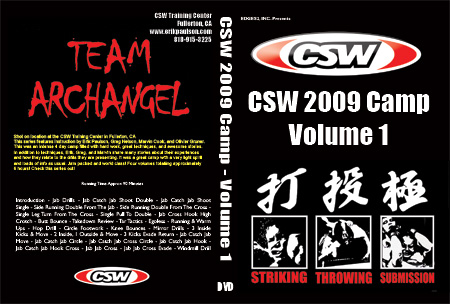 New T-Shirts Coming Soon: Pugilist, CSW Camo, and Punch Drunk Killer. The Pugilist shirts are available in XL right now. We are waiting for new stock for the Larges. Camo will be added this week, and Punch Drunk Killer will be added soon. Also, there are Catch 101 shirts in the wings as well. Many of you have been asking about Rash Guards, and these are in the works as well.