New Affiliates Only Course!
Take your martial arts school to the next level, step by step!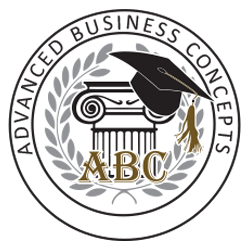 We are excited to offer our comprehensive business training course to our CSW Association Affiliates!
Level 1 is included with any Affiliate account. Levels 2 – 6 will be a future upgrade subscription.
All affiliates are encouraged to dive into Level 1 right away! There is a ton of value and great info to help your school just in level 1! We are looking forward to sharing more about this training with you soon!
For now, Click the White Belt and get going!
Overall Course Progress Index
You need to be logged in to see your course progress.
Instructors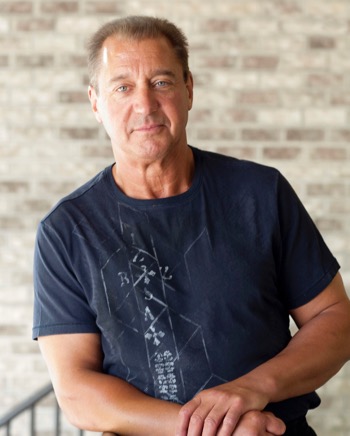 Don Garon –Business Director
The Martial Artist
Mr. Garon began his martial arts training in 1967 and has trained continuously since then. He is a Full Instructor in Filipino Martial Arts and Jun Fan JKD under Guro Dan Inosanto, and a Senior Instructor in Muay Thai under Ajarn Surachai Sirisute. He is a certified instructor in Lameco Eskrima under Edgar Sulite and Inayan Siniwali, Inayan Desquerdas, and Inayan Largo Mano under Mike Inay. Don also holds Black Belts in Chinese Kenpo, Koseido Karate, and Okinawan Kenpo.
Don is currently employed by the Department of Homeland Security as a hand to hand combat and firearms instructor by one of our nation's largest counter-terrorism agencies. He has over 20 years' experience teaching law enforcement and military personnel. Don is certified by the Federal Law Enforcement Training Center (FLETC) as a Criminal Investigator (CITP-313), Law Enforcement Instructor (LEITP-309), Firearms Instructor (XP-FITP-304), and Active Shooter Threat Instructor Training Program (ASTITP- 413). He has contributed to Law & Order Magazine, the Street Survival Seminar series, and appeared in Surviving Edged Weapons with Dan Inosanto and Leo Gaje.
The Businessman
Don began his martial arts business training in 1972 when he began teaching martial arts full time at the first Tracy's Karate Studio in Pittsburgh Pennsylvania. The Tracy's franchise system had one of the best martial arts business systems in the country at the time. He managed that school for 3 years before opening his own school in 1975.
His education continued as he had the good fortune to share a cab ride to the Battle of Atlanta with Nick Cokinos, Founder of Educational Funding Company. Shortly after that cab ride, Don joined EFC and his education really began. Don was a member of EFC for a number of years and even served of their Auxiliary Board of Directors for a short time.
In time, Don moved on and became involved with NAPMA (National Association of Professional Martial Artists) furthering his business education. Don served as a Regional Director for NAPMA for almost 2 years.
During these years Don developed his own business and teaching methodology systems, owning 2 schools and selling 5 franchises in the Pittsburgh area. His methods proved very efficient allowing one of his schools to have over 350 students in a town with a population of only 10,000 people.
Don has coached hundreds of school owners over the last 40 years as a professional martial artist and businessman.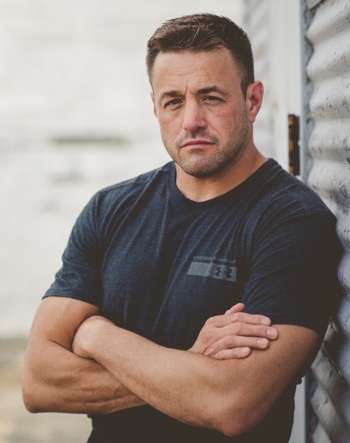 Alan Baker –Marketing Director
The Martial Artist
Sifu Alan Baker is an internationally recognized martial arts & self-defense expert with over 36 years experience. He began his martial arts training in 1981 and has been teaching professionally since 1990. Alan has had the privilege to train under some of the industry's most renowned teachers including Guro Dan Inosanto, Master Pedro Sauer, Sifu Francis Fong, Sensei Erik Paulson, Ajarn Chai Sirisute, Ajarn Greg Nelson, Tuhon Tim Waid, Professor James Cravens, Grandmaster Dana Miller, and Sifu Paul Vunak.
In the tactical training field, Alan has taught defensive tactics, firearms, and edged-weapon defense programs to law enforcement SWAT teams, and corporate security teams throughout the United States. He has been privileged to work with and design training programs for the Department of Defense, CIA, and other specialized government and military groups. He is the Defensive Tactics Instructor for The Executive Protection Institute (EPI) in Clarke County, Virginia, and the Vehicle Dynamics Institute in located in New Jersey.
Alan is the Association Director for the Combat Submission Wrestling Association (CSW). The CSW Association was founded by Sensei Erik Paulson and develops professional martial arts coaches around the world.
The Businessman
Alan has operated a full-time professional martial arts school for over 16 years. He currently owns and operates the Atlanta Martial Arts Center in Woodstock GA. In 2009 Alan started the AMAC Tactical Training Group which designs and implements training programs for law enforcement agencies and corporate security teams.
Alan has been responsible for the redesign and operation of some of the top martial arts and self- defense organizations in the country like Erik Paulson's CSW organization and Francis Fong's Instructors Association. He has been directly involved in curriculum design, brand design and product development for these and other associations.
Alan has also mentored multiple professional martial artists around the country. His clients have seen a significant increase in profit as Alan's coaching has increased their student base and developed additional income streams within their schools.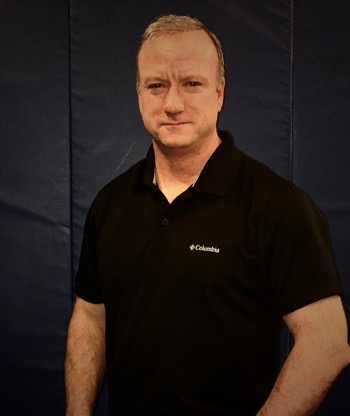 Bob Burgee –Technical Director
The Martial Artist
Mr. Burgee began his martial arts training in 1979 under Jhoon Rhee. He trained in Tae Kwon Do and Tang Soo Do through 1990. In 1992, everything changed. Bob attended a weekend seminar with Paul Vunak and was exposed to Brazilian Jiu-Jitsu and Inosanto Blend Kali. He started training in Filipino Martial Arts under Guro Dan Inosanto later that year. This opened up an entire world of training opportunities and he continues to train with Guro Inosanto.
Bob is an Associate Instructor in Filipino Martial Arts and Jun Fan Gung Fu under Guro Dan Inosanto, Coach Level 1 under Sensei Erik Paulson, Instructor Rank in Muay Thai under Ajarn Chai Sirisute. Bob has also trained in Lameco Eskrima under Punong Guro Edgar Sulite, Harimau Silat under Pendekar Herman Suwanda, Siniwali under Suro Mike Inay, Sayoc Kali under Tuhon Chris Sayoc.
Bob continues to train every day and has remained a dedicated student of martial arts.
The Businessman
Almost as soon as Bob started training in Filipino Martial Arts, he started making training knives and swords. His first group, Mike Krivka's Martial Arts Koncepts, was in need of some new gear. It was an early seminar with Mike Inay where he saw a beautifully carved wooden sword and decided to give it a try. After many hours of working on wooded blades, it was time to make the switch to aluminum trainers. This led to the founding of EDGES2, INC. in 1994. EDGES2, INC. (Equipment Designed to Greatly Enhance Survival Skills) became known as one of the premier training blade producers in the industry and Bob manufactured blades full time for over twenty years.
Bob began working in web development and video production in the late 1990s. He has produced hundreds of titles and worked with some of the biggest names in martial arts like Guro Dan Inosanto, Sensei Erik Paulson, Ajarn Greg Nelson, Ajarn Chai Sirisute, Tuhon Chris Sayoc, Sifu Francis Fong, Guro Marc Denny.
Bob is the Technical Director for the CSW Association, Dog Brothers Martial Arts Association, and Advanced Business Concepts. He is also the Web Developer for the Inosanto Academy of Martial Arts and many other martial arts schools. His full time focus is on producing quality training materials for martial arts.