Erik Paulson Seminar Schedule
To schedule a seminar with Erik Paulson, please contact Tonya Paulson | Email
---
2023 Seminars & Camps
September
September 16 – 17, 2023 | Erik Paulson Seminar | Whitestone, NY | Luigi Cuellar & Alex Chan
September 23, 2023 | Erik Paulson Seminar | Brighton, MI | Craig Funk
September 24, 2023 | Erik Paulson Seminar | Livonia, MI | Adlai Cleveland
October
October 14 – 15, 2023 | Erik Paulson Seminar | Windsor, NJ | Garry & Gillian Davis
October 21, 2023 | Erik Paulson Seminar | Sarasota, FL | LaVonne Martin
November
November 3 – 5, 2023 | Coach Development Camp (Affiliates Only) | Atlanta, GA
December
UK Coach Development Camp & UK Seminar Tour – Dates To Be Announced.
---
2024 Seminars & Camps
January
January 27-28, 2024 | Erik Paulson Seminar | Jacksonville, FL | Juan Perez | View Flyer
---
---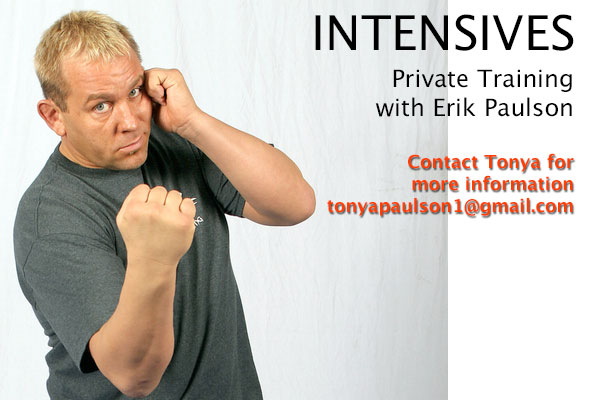 Private one-on-one training.
This offer is for up to two people only.
This is not a group session.
Intensives are held at the CSW Training Center only.
These rates are only for intensives.
Seminar rates are not the same as intensives.
Please contact Tonya Paulson if you are interested in booking a seminar or an intensive training session. EMAIL
CSW Training Center
4080 N. Palm St. #801
Fullerton, CA 92835
714-726-0134