You must be an active CSW Association Affiliate to attend these camps. Camp attendance is free for our active affiliates.
---
Coach Development Camp – November 25 – 27, 2022 – Edinburgh, Scotland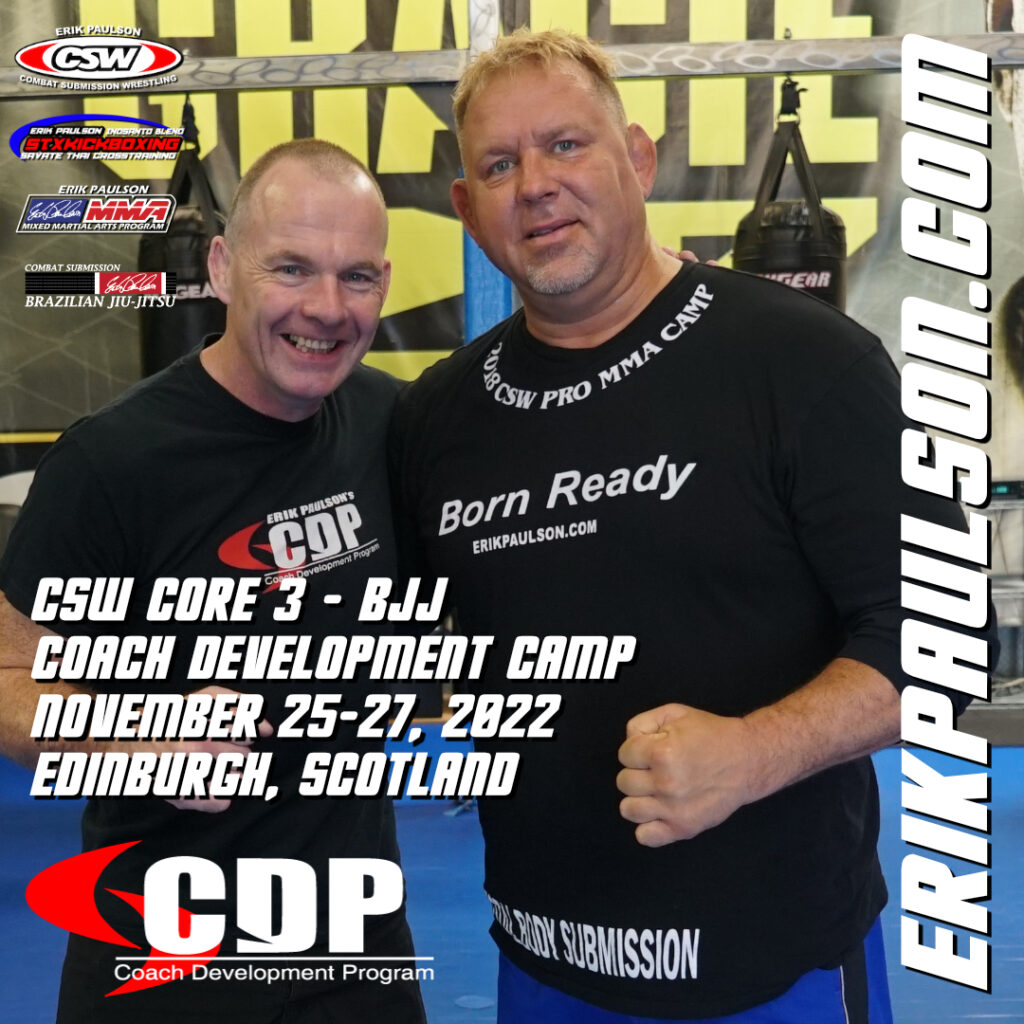 Location: Rick Young's Black Belt Academy
Times:
Friday, November 25: 4pm – 7pm
Saturday, November 26: 3pm – 6pm
Sunday, November 27: 11am – 2pm
Please fill out registration form if you are attending!
Confirmed Registrations For CDP – Atlanta – November 4 – 6, 2022