Erik Paulson's Brazilian Jiu-Jitsu Affiliate Program
The CSBJJ affiliate program includes:
Erik Paulson's Combat Submission Brazilian Jiu-Jitsu Gi Program

COACH ERIK PAULSON
Erik started his career in martial arts, starting with Judo at the age of 8. In 1988 he began Brazilian Jiu-Jitsu under Rorion, Royce, and Rickson Gracie in Rickson's garage. While training at the Inosanto's academy, he met Yorinaga Nakamura, who taught him Shoot Wrestling. Paulson also trained extensively in Catch Wrestling under Billy Robinson. In 1995 Erik began training with the Machado brothers. Erik is the founder of Combat Submission Wrestling and STX Kickboxing. He runs the CSW Training Center in Fullerton, California, where he trains MMA fighters such as Josh Barnett, Ken Shamrock, Renato Sobral, Cub Swanson, and James Wilks. He is closely affiliated with Sean Sherk and Brock Lesnar of the Minnesota Martial Arts Academy.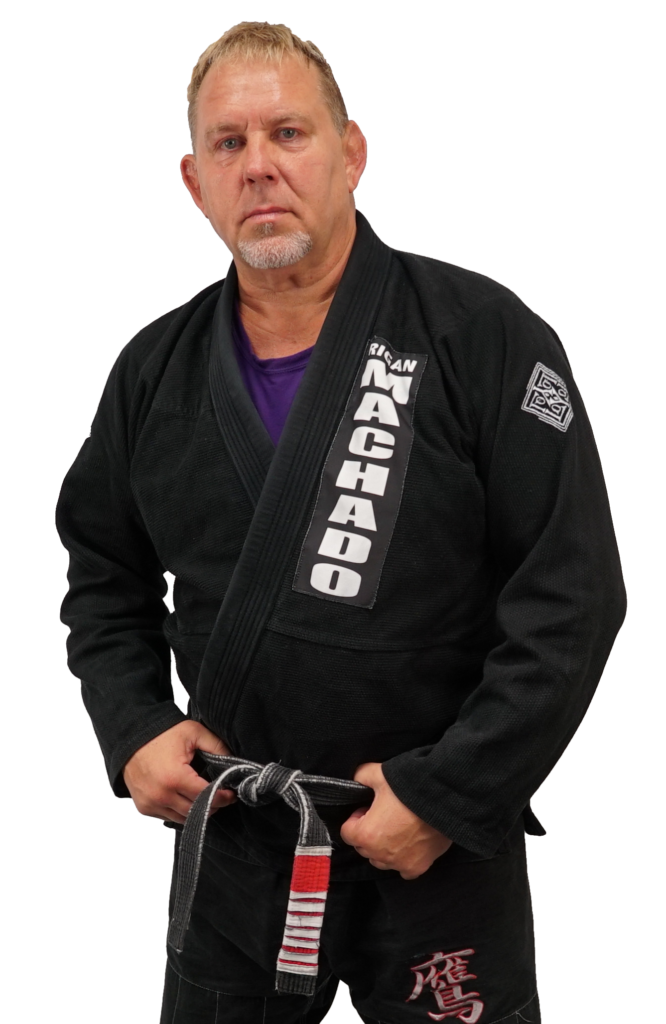 Professor Erik's Curriculum
Due to his extensive background, Professor Erik's curriculum is one of the most comprehensive and functional available today, from negotiating with striking to standing hand fighting and pummeling (Standing grappling) into multiple forms of takedowns and throwing. On the ground, he has implemented numerous styles of drilling and training methods from his extensive knowledge.
---
What Is Included As An Affiliate?
Unleash Your Martial Arts Business Potential with Our Exclusive Affiliate Benefits!
As an esteemed affiliate, you gain access to a treasure trove of valuable resources designed to elevate your professional martial arts career. Let's delve into what awaits you:
Coach Development Camps (CDP): Imagine learning directly from Coach Erik Paulson himself, free of charge! These exclusive CDP events offer personalized instruction where Coach Paulson works closely with each affiliate, crafting tailored curricula to enhance your school's offerings. Can't make it to an event? Don't worry! All CDP sessions are professionally recorded and shared exclusively with our affiliate members, ensuring you stay up-to-date even if you miss an event.
Online Instructor Video Library & Curriculum Manuals: Our extensive video library and comprehensive curriculum manuals are at your fingertips. Easily reference curriculum videos, dive into affiliate manuals, and explore technical curriculum manuals to deepen your knowledge and refine your teaching methods. With our Online Instructor University video library, you'll have a wealth of instructional content right at your disposal.
Access to the CSW Student Online University, As an affiliate you also get access to the ultimate platform for mastering martial arts at your convenience. Our online resource offers meticulously crafted study guides and a guided curriculum to enhance your understanding of martial arts. With interactive features, you can track your progress, improve your skills through thousands of lessons available 24-7, and learn directly from renowned martial arts instructors. Designed for accessibility, the platform is user-friendly across desktops, tablets, and smartphones, enabling flexible learning to suit your lifestyle. Enroll today to embark on a journey of growth and excellence in martial arts.
Marketing and Networking Support: Stand out from the crowd with our licensed program logos for branding purposes. Enhance your visibility and connect with fellow CSW Affiliates, unlocking endless possibilities for growth and collaboration. Our dedicated full-time staff is committed to supporting your marketing efforts by assisting you in creating impactful marketing materials. Plus, as part of our affiliate community, you can access a vast network of like-minded professionals running successful martial arts schools worldwide. You will have a listing in our Active Affiliate Directory and a personalized Affiliate Detail Page.
Business Enhancement: We equip you with crucial tools and insights for nurturing and growing your martial arts enterprise. Our esteemed advisors, armed with extensive experience in managing prosperous martial arts establishments, are at your disposal for guidance in strategic planning, effective marketing, and streamlined operations. Upon choosing your preferred mentor, regular monthly sessions ensure a steady progression and flourishing of your academy. Meet Our Advisor Team Here
Professional Staff Training: We understand the demands of managing a martial arts school. That's why we offer you the convenience of professionally trained and officially recognized assistant instructors. Add assistant instructors to your location for a minimal monthly fee of $100 each, empowering you to focus on running your school while your staff receives top-notch training.
Student & Coach Rank Shirts: Enhance your testing packages with our high-quality rank shirts, which are available to affiliates at a discounted rate. These shirts, color-coded to indicate different levels of rank, not only provide a sense of achievement but also enable easy identification of student levels in your classes. Regular testing and recognition foster student retention, ensuring students remain motivated and dedicated to their martial arts journey.
Full-time Association Staff: Our affiliates have access to a full-time staff that is debated to their success. We also have a mentor program where we assign members of our senior leadership to assist our members with business, program development, and training when needed.
Prompt Support: We value your time and ensure quick responses to your queries. Our Association Director is committed to guiding you through your journey and typically responds within 24 to 48 hours.
Community: By joining our affiliation, you become part of a supportive community of like-minded professionals. Benefit from the shared wisdom, network, and comradery that comes with being part of our team.
Unlock the true potential of your martial arts business by joining our esteemed affiliate community. Take advantage of these exclusive benefits and position yourself for unparalleled success. Reach out to Bob Burgee today to order your discounted rank shirts and embark on a remarkable journey with us.
---
Discover the Power of our Coach Development Camps: A Closer Look
---
Investment And Pricing
We're delighted you're considering becoming an affiliated Instructor or Academy with us. It's an investment not only in your professional future but also in the growth and quality of martial arts education.
The monthly investment to become an affiliated Instructor and/or Academy is currently set at $200. This rate includes access to a wealth of resources, mentorship, business tools, and an inclusive community dedicated to the mutual growth and development of its members.
Moreover, we offer the flexibility to enhance your training and broaden your skillset with additional program add-ons. Each supplementary program is available for just an additional $100 per month.
Example 1: If you choose to enroll in our dynamic Core 3 affiliate program, the investment is $200 per month. If you wish to diversify your training and include the BJJ Affiliate Program, you can add it for an additional $100 monthly. This addition makes your total monthly investment $300, a small price for the comprehensive training and extensive resources you receive in return.
Example 2: Alternatively, if you enroll initially as a BJJ affiliate for $200 per month and later decide to amplify your skills with the Core 3 Affiliate Program, you can simply add it for an extra $100 per month. Your total monthly investment would then be $300, once again providing excellent value for the breadth and depth of knowledge, skills, and support you'll gain.
These flexible and competitive rates allow you to customize your affiliation to best suit your individual growth trajectory and the needs of your Academy, providing a platform for continuous learning and development in the martial arts world.
GETTING STARTED IS EASY!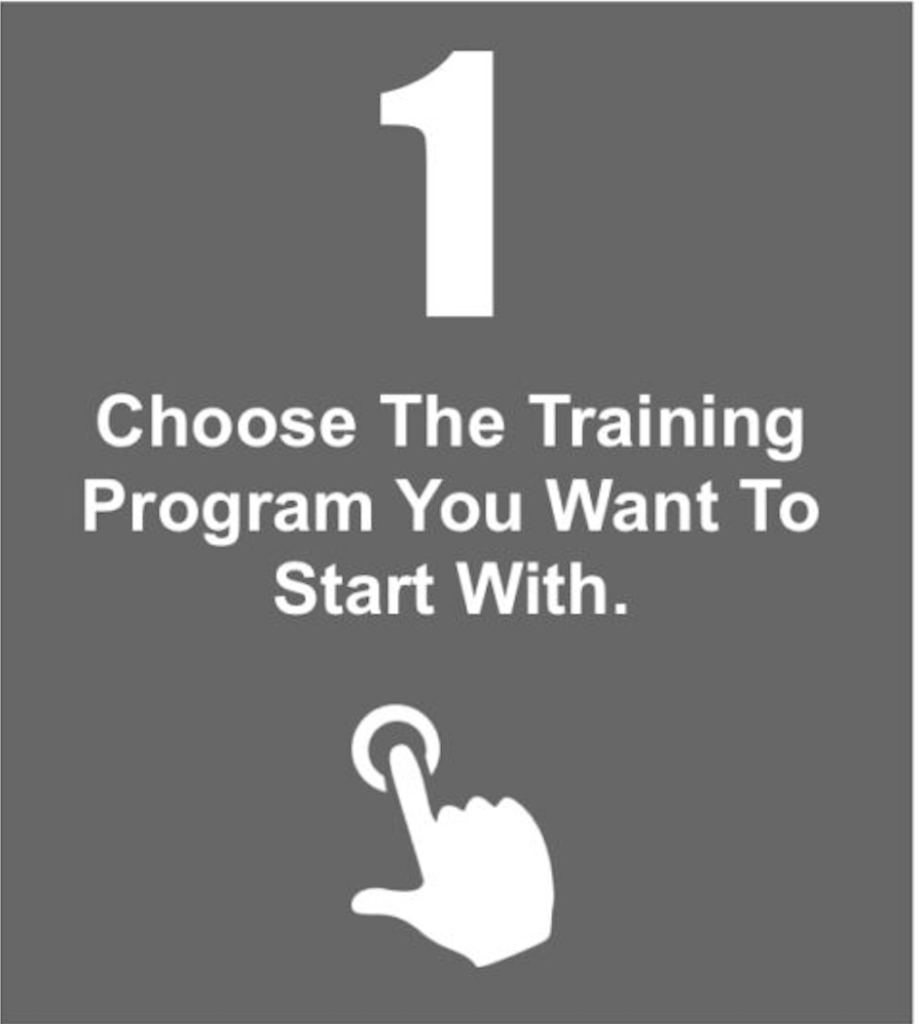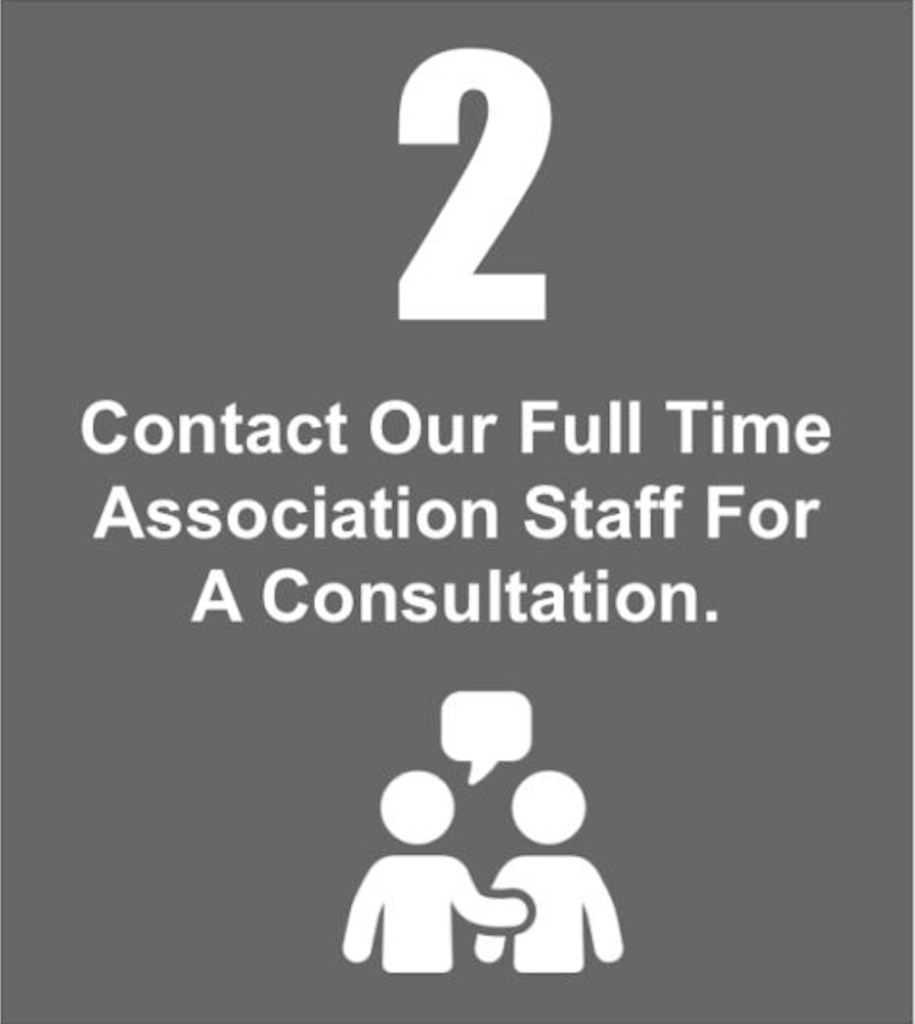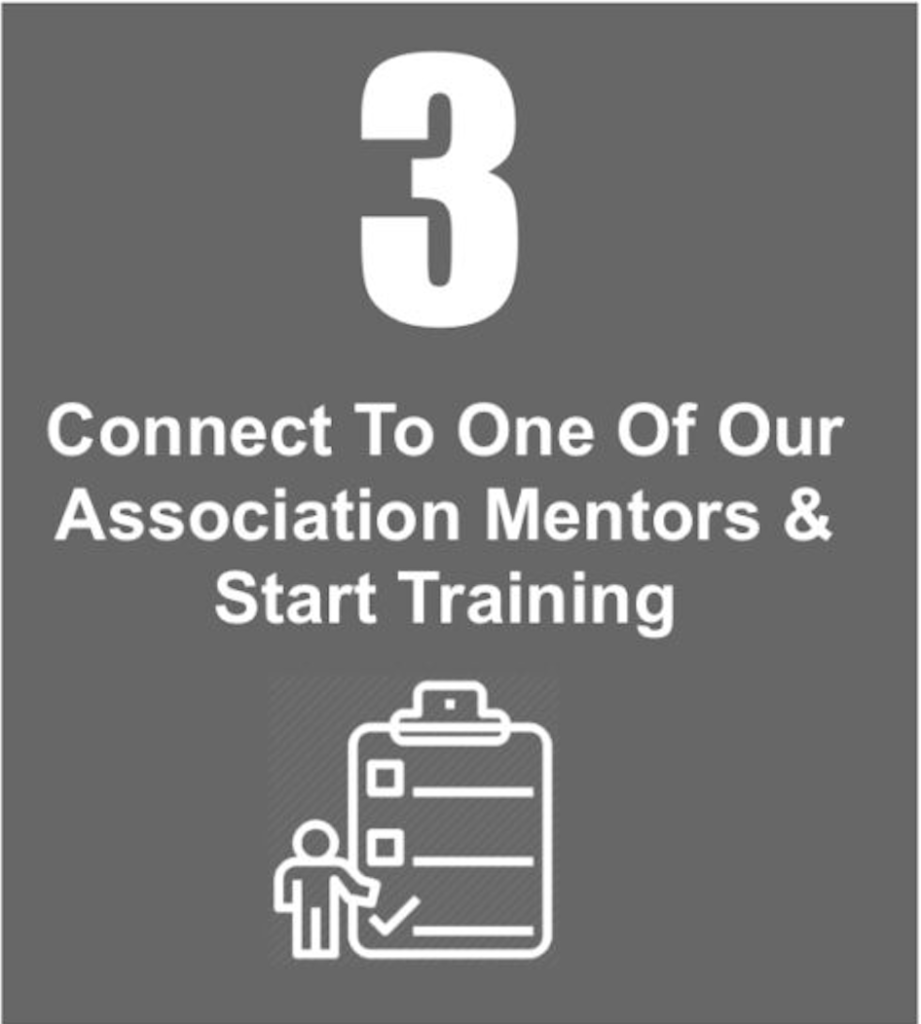 Embark on a transformative journey for your martial arts business today! Join the CSW Association and gain access to a wealth of wisdom, guidance, and opportunities that will propel your martial arts school to unprecedented heights. Don't wait – your path to success starts here.
---
Frequently Asked Questions (FAQs)
What does the affiliation process involve? The affiliation process begins with you filling out a form expressing your interest. Our Association Director, Alan Baker, will contact you within 24-48 hours to guide you through the rest of the registration process.
What are the benefits of joining your association? As a member of our association, you can access expert mentorship, personalized business development strategies, martial arts development resources, and personal development tools. You'll also have exclusive opportunities to teach seminars and workshops, test affiliates, and have private coaching sessions. Furthermore, you'll be part of a supportive community of professional martial artists and gain visibility through our online platforms.
What does the mentorship program entail? The mentorship program involves one-on-one sessions with experienced advisors. They provide guidance on managing and expanding your martial arts business, improving the quality of your instruction, and fostering personal growth. The advisors are selected based on their wealth of experience in running successful martial arts schools.
How can I benefit from the business development strategies? Our business development strategies are tailor-made for your specific needs, ensuring you achieve optimal growth and expansion. The strategies involve guidance on strategic planning, marketing, and operations.
What are the teaching opportunities available to me? As an affiliate, you have the opportunity to teach association-supported seminars in your academy. You can also test your students and provide private lessons.
What personal development resources are available? We believe in holistic development. As such, we offer resources that instill leadership skills, discipline, and respect. These qualities are essential for successful business owners and are beneficial in all aspects of life.
Does the affiliate membership include access to the online video university? Yes, the affiliate membership includes full access to our extensive online video university. You can access the student section and our vast instructor video archive as an affiliate. The instructor archive is a treasure trove of resources, including curriculum guides, manuals, marketing materials, imagery, and more. This comprehensive library of materials is designed to enhance your teaching skills, enrich your curriculum, and help you successfully promote and manage your martial arts business.
Are the affiliate coach camps part of the program? Absolutely! Once you join the affiliate program, you gain access to the Coach Development Camps that correspond with your program. These camps are an invaluable opportunity to deepen your understanding, refine your skills, and connect with other professionals in the field. The camps are designed to support your growth as a coach and ensure that you are equipped with the most effective teaching methods and practices in martial arts. Your affiliate testing and advancement are part of the program as well!
---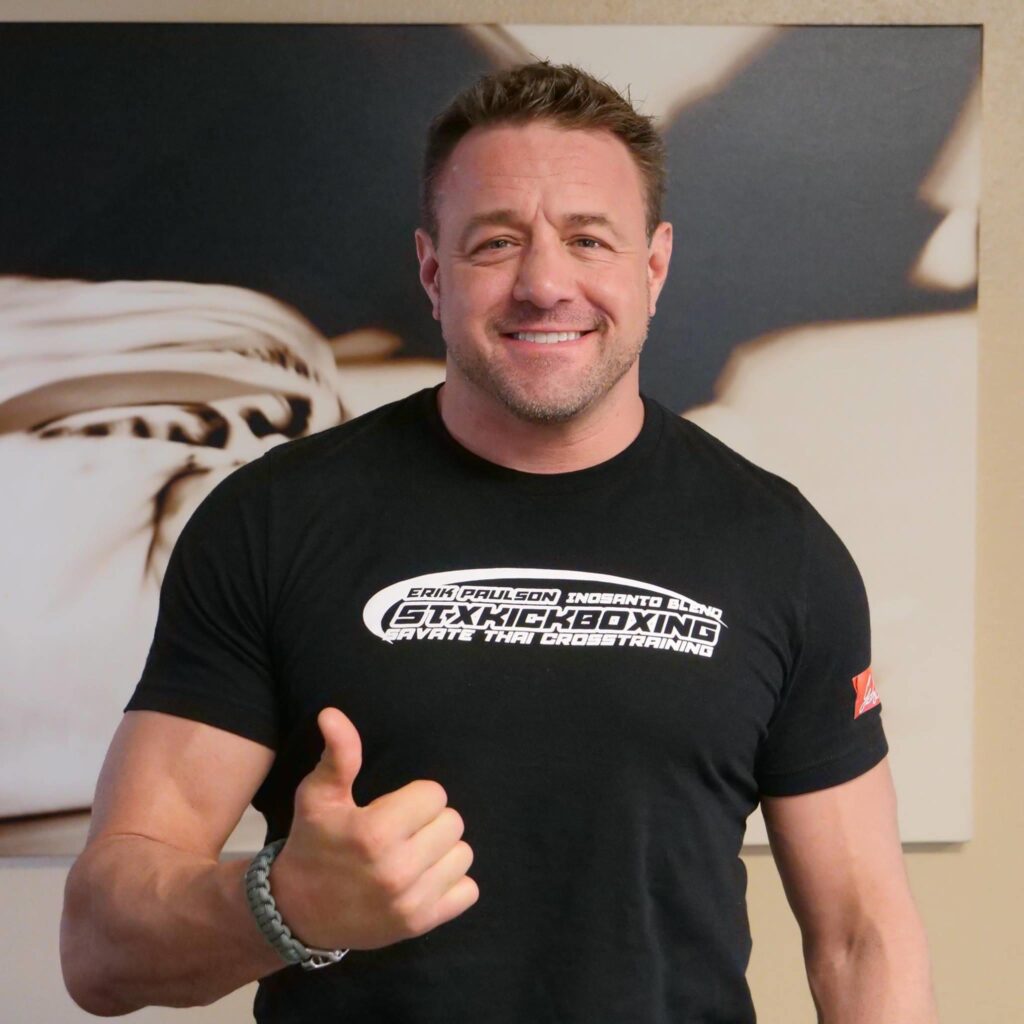 Ready to start your journey with our affiliation program? Please complete the form below. Our Association Director, Alan Baker, will be in touch with you within 24 to 48 hours to walk you through the remaining steps of your registration process. If you prefer, feel free to reach out to Alan directly via email
How Do I Enroll?
To begin your affiliation process, please fill out the form below. Our program director, Alan Baker, will contact you within 24 – 48 hours to guide you through the rest of the registration process.

---
Meet Our Esteemed Advisors
This dedicated trio of seasoned professionals brings to the table a wealth of expertise in martial arts, coaching, business development, and strategic planning.
The team's primary responsibility is to provide superior support, service, and mentorship to our affiliated instructors and academies. They guide them in business growth, martial arts development, and personal evolution, offering invaluable insights and strategies to ensure success and growth in the industry.
In addition to one-on-one coaching sessions, our advisors frequently contribute to our online resources and are key players in our association-backed seminars and workshops. They write articles for our main website, appear on podcasts, and are featured in our coach development camps.
By sharing their diverse experiences, innovative teaching methodologies, and business acumen, our advisors pave the way for martial artists to reach their full potential and achieve a gold standard in the industry.
Allen Chambers
Professor Allen Chambers has devoted more than two decades to pursuing his dual passions of martial arts and design. His diverse journey has encompassed a broad spectrum of martial arts and fitness styles, serving a diverse client base that ranges from children to adaptive athletes for the We Defy Foundation, law enforcement agencies, and the Department of Justice.
A seasoned entrepreneur, Allen has applied his martial arts ethos to a successful boutique self-defense gym in Philadelphia and an IBM-partnered tech startup. He's developed the Martial Intelligence Method, a holistic, systemized approach to learning and teaching martial arts, blending his business acumen, martial arts expertise, and design skills.
Allen remains committed to his life-long dream, running several martial arts-related businesses and sharing his wisdom through teaching, training, and mentoring.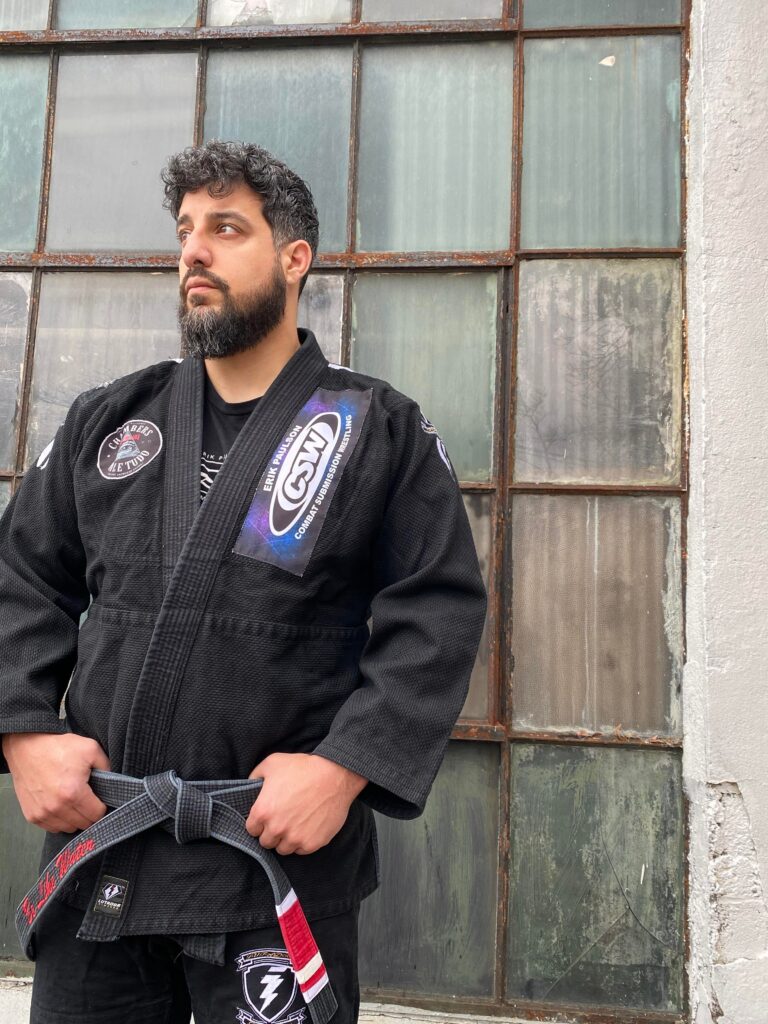 Jesse Briggs
Professor Jesse Briggs' dedication to martial arts is evident in his multiple high ranks, including a 3rd-degree black belt in Brazilian Jiu-Jitsu, Instructor in CSW, STX under Erik Paulson, Capoeira, Judo, and Kali.
As a successful academy owner with nearly a decade of experience and a second location in El Paso, Texas, Jesse has guided many MMA fighters to professional fighting organizations, including the UFC. A former US Border Patrol Agent, Jesse currently leads the Less Lethal Program for the US Department of Homeland Security's BORTAC/BORSTAR Special Operations Group at Fort Bliss.
Jesse's passion for teaching martial arts extends beyond technique, helping others improve their lives physically and mentally. He works with affiliate academies to improve their overall business success, day-to-day operations, and student retention.
Alan Baker
Professor Alan Baker is a lifelong martial artist; he is an author, a respected entrepreneur, and a transformative coach. Having begun his professional journey in the realm of martial arts in 1990, Alan's vast experience includes not only successfully operating his own full-time martial arts academy for over 25 years but also developing tactical training businesses that have shaped the defensive tactics programs for law enforcement, military, and private security groups across the U.S.
Alan's coaching instinct and profound understanding of the field have empowered numerous school owners and business entrepreneurs. He has successfully guided many from part-time ventures to full-time, thriving professional martial arts academies.
Whether you are a novice seeking guidance or a seasoned professional eager to scale new heights, Professor Alan Baker harnesses his years of experience and personalized coaching approach to drive you towards your desired success.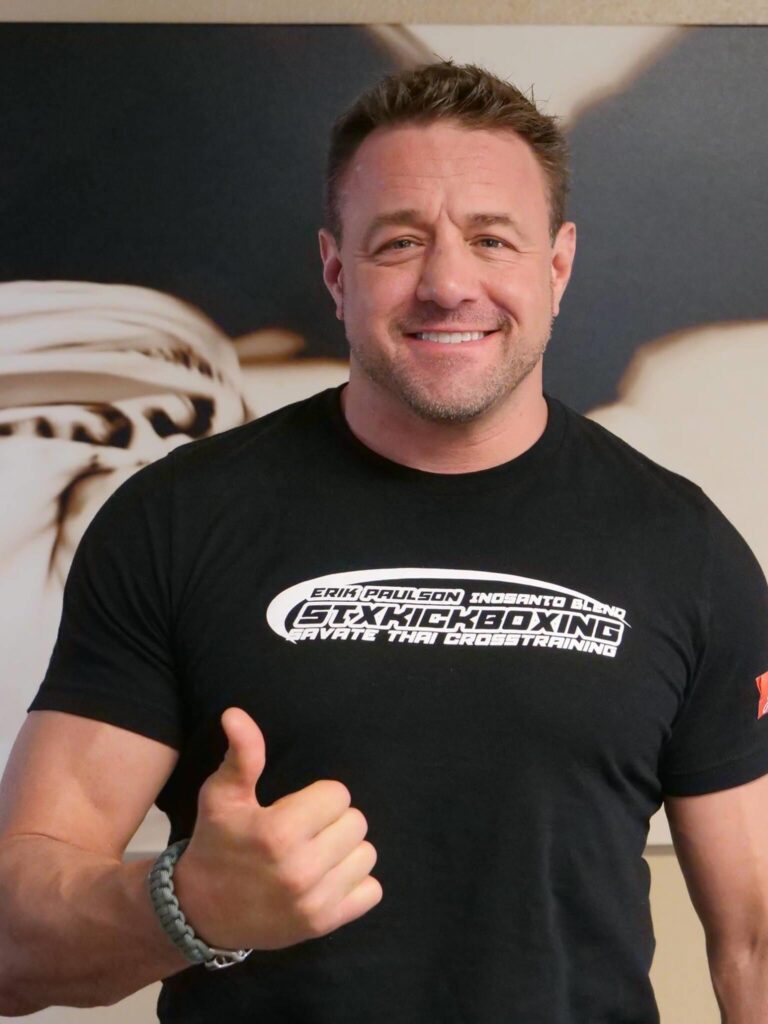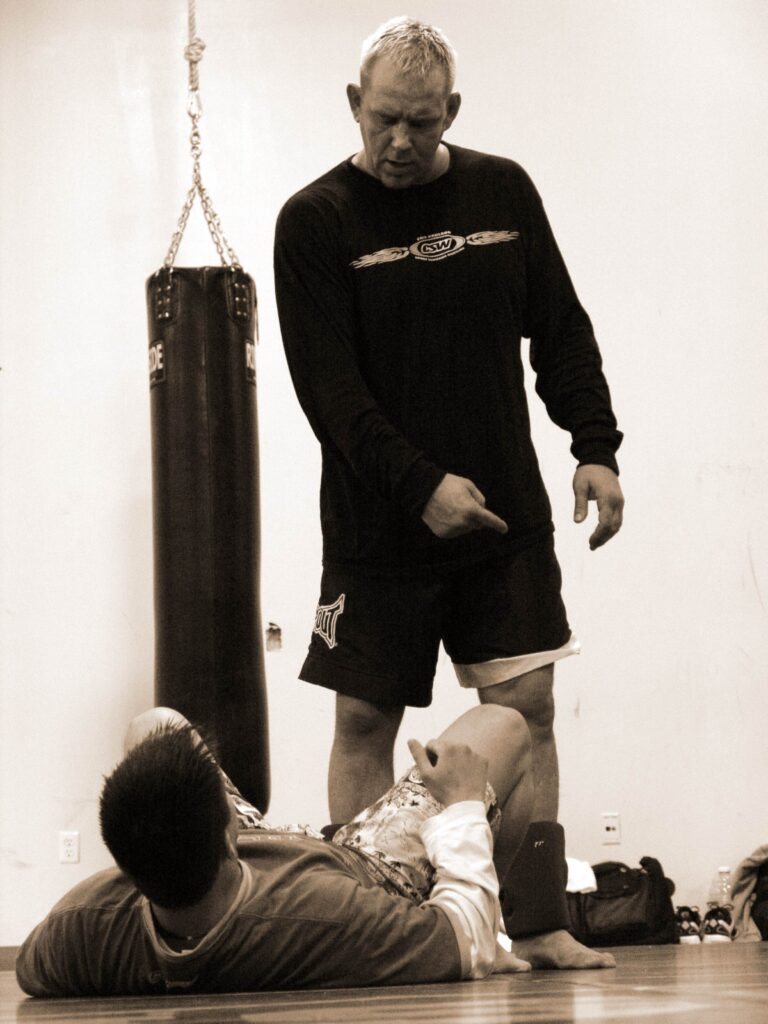 COACH ERIK PAULSON
Erik started his career in martial arts, starting with Judo at the age of 8. In 1988 he began Brazilian Jiu-Jitsu under Rorion, Royce, and Rickson Gracie in Rickson's garage. While training at the Inosanto's academy, he met Yorinaga Nakamura, who taught him Shoot Wrestling. Paulson also trained extensively in Catch Wrestling under Billy Robinson. In 1995 Erik began training with the Machado brothers. Erik is the founder of Combat Submission Wrestling and STX Kickboxing. He runs the CSW Training Center in Fullerton, California, where he trains MMA fighters such as Josh Barnett, Ken Shamrock, Renato Sobral, Cub Swanson, and James Wilks. He is closely affiliated with Sean Sherk and Brock Lesnar of the Minnesota Martial Arts Academy.
---
Breaking Into The Industry Can Be Tough
We understand what it's like to have a deep passion for martial arts and a burning desire to succeed. We know what facing challenges, uncertainties, and obstacles on your journey feels like. Feeling overwhelmed, stuck, or even out of control is normal. We've been there too.
At the CSW Association, We understand the emotional rollercoaster of pursuing your martial arts dreams while managing the complexities of running a successful school. We empathize with the fears, doubts, and frustrations that can hold you back from reaching your full potential.
But here's the good news: You don't have to navigate this journey alone. We provide the guidance, support, and resources you need to overcome obstacles, conquer your fears, and create a clear roadmap to success.
Together, we can transform those feelings of uncertainty into confidence and replace your doubts with a solid growth plan.
Join our community of like-minded professionals who share your passion, dreams, and challenges. Together, we can turn your martial arts aspirations into reality. Don't let fear or a lack of direction hold you back any longer. Take the first step and unlock the true power of your martial arts business with the CSW Association.
At the CSW Association, we understand the challenges and complexities of running a successful martial arts business. That's why Coach Erik Paulson created the CSW Affiliate Advisor team – to provide a close and meaningful connection with our affiliates who may require additional support in navigating the various aspects of the industry.
Coach Erik handpicked individuals for the advisor team who possess a strong background in martial arts and extensive experience as professional martial artists running their own academies. He wanted to ensure that those who need assistance receive guidance from seasoned experts who truly understand the unique challenges faced in the martial arts business.
We recognize that not everyone joining our association will require help, but we wanted to create a solid solution for those who do. The CSW Affiliate Advisor team is dedicated to making a difference in your journey. Whether you need guidance in business management, program development, or training, our advisors are here to provide valuable insights and strategies to help you overcome obstacles and achieve your goals.
Join the CSW Association today and unlock the unparalleled support and guidance provided by our dedicated Affiliate Advisor team.