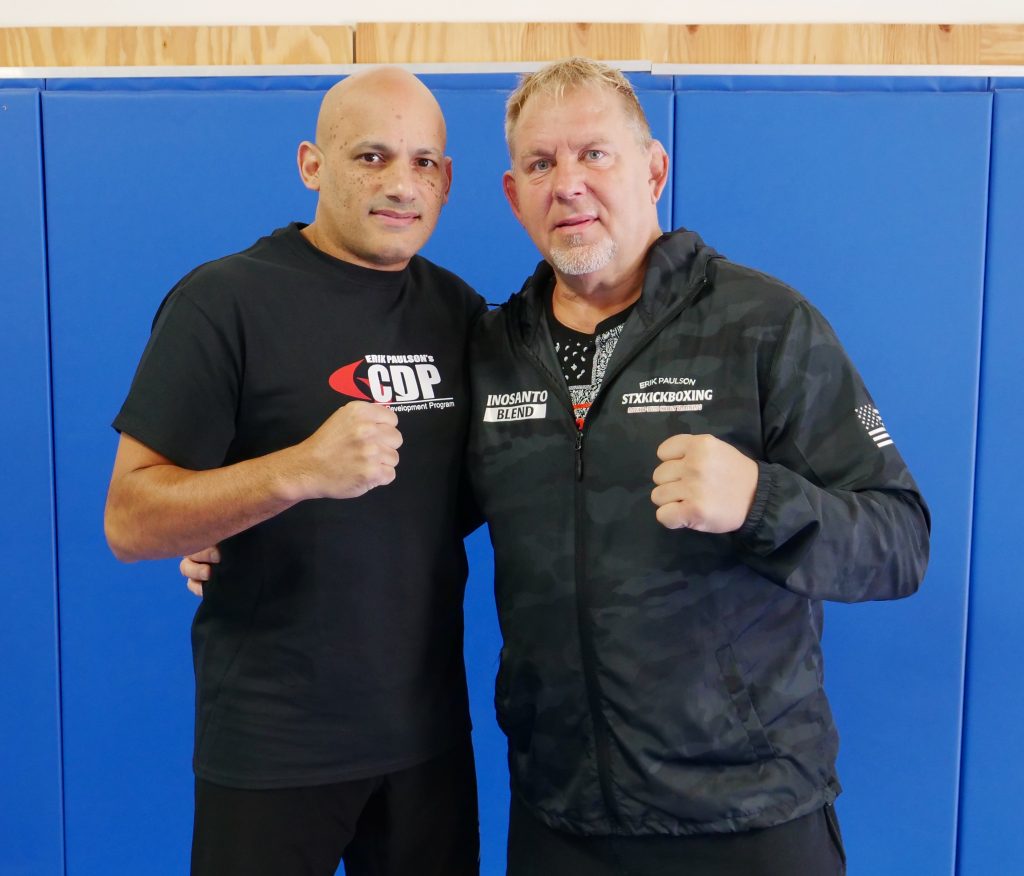 Combatives Unlimited
2611 Old Middleburg Rd. N.
Suite 401-403
Jacksonville, FL 32210
910-797-4000 | Website | Facebook
Juan Roberto Perez has studied extensively with many of the finest instructors and years of intense training has led to his Full Instructor's credentials in Bruce Lee's Jun Fan Gung Fu The Art and Philosophy of Jeet Kune Do, Kali Filipino Martial Arts, Maphalindo Silat and Madjapahit Martial Arts under Tuhon Dan Inosanto (Protégé of Bruce Lee).
Juan has also earned his instructorship with Burton Richardson. Juan assisted Burton in teaching many classes at the JKDU HQ in Honolulu, Hawaii. Juan has trained and continues to train with some of the top instructor's in BJJ and submission wrestling for the past 18 years, including the Machado Brothers, Erik Paulson, Egan Inoue, Baret Yoshida, Charuto Verissimo, Romero "Jacare´" Cavalcanti and the late Larry Hartsell. Currently training with 7th Degree Red and Black Master Luiz Palhares.
Juan has more than 20 years in the Military as a Airborne Ranger serving in Iraq, Afghanistan, Panama, Hawaii, Georgia and North Carolina at Fort Bragg 82nd ABN DIV. Juan was in charge of the hand to hand combative program for the U.S. Army Rangers from 1994-1997 and from 2001-2003 while assigned to Charlie company 4th Ranger Training Battalion, when he founded Combatives Unlimited (EST: 1995) a functional no nonsense approach to close quarter combat for the military and civilian's alike, a Total Street Concept. Juan believes in bringing out the functional purpose of the Martial Arts for the streets from punching, kicking, throwing, submission and the offense and counter attacks when dealing with edge or impact weapons.
Juan enjoys sharing his knowledge through seminars and private lessons. He is known for teaching a dynamic class in a relaxed atmosphere, with ample time taken to highlight the fine points of the arts.