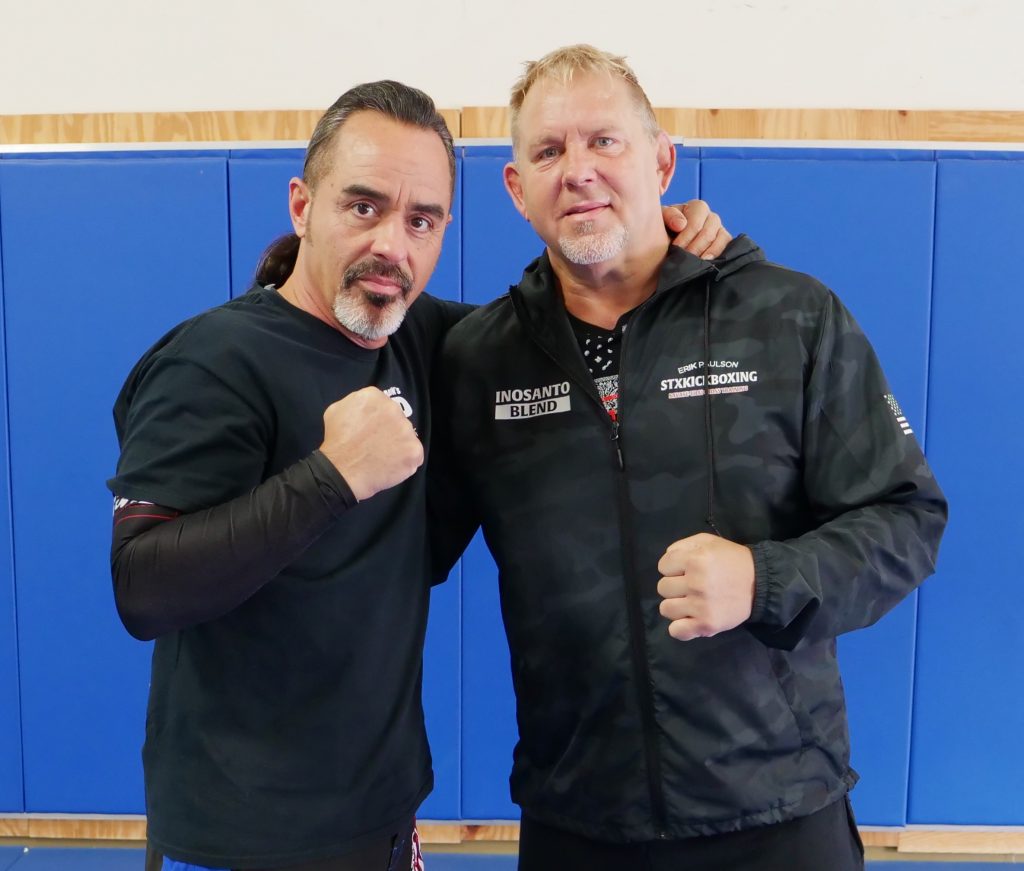 Nubreed Martial Arts Academy
150-43 14th Avenue
Whitestone, NY 11357
718-747-2550 | Website
Sifu Luigi started his martial arts training in 1972 at the age of ten in Miami.
Shortly after Bruce Lee's untimely death, Luigi's family moved back to his birth place , Los Angeles California and the martial arts training came to an end. Being one of five children who's father was a counter to counter intelligence agent, in the Cuellar house you were indoctrinated into a life style of security and protection. So the reality quickly became clear that it was survival of the toughest with the LA gang scene and it was fight or take a beaten the best you can. Needless to say, going to school was a nightmare and not being a gang member meant you were solo and a target. Luigi had no choice but to become a proficient fighter through countless confrontations that ended in hospitalizations a couple of times.
In 1987 a friend invited Luigi to the Smokey Mountain Camp, a mega martial arts training camp where he met Dan Inosanto, Bruce Lee's training partner and heir to JKD, along with a host of other famous martial artist including Ajarn Chai and Sifu Fong to name a couple. Luigi knew right there he had found his instructors, path and destiny.
Ten years later in 1997 after cross training in a multitude of arts and now a certified instructor under the legendary Dan Inosanto, Luigi co-founded Nubreed Martial Arts Academy with partner Alex Chan.
Now with thirty plus years of martial training under 16 World Class Masters, Sifu Luigi has taught over 4000 people, including military and law enforcement and graduated more than 200 Black Sashes. Luigi sits on the Board of Advisors for EFC, the oldest and largest martial arts billing company. He is also a business consultant for MPower International, a digital consulting firm.
Sifu Luigi has resided in Whitestone for 32 years, is married and has fathered two grown children and now has a seven year old and a grandson.
Sifu Luigi Orlando Cuellar Certifications:
Full Instructor in Jun Fan Gung Fu/ JKD (Sifu Dan Inosanto)
Full Instructor in Muay Thai (Ajarn Surachai Sirisute)
Full Instructor in Filipino Martial Arts (Guro Dan Inosanto)
Full Instructor in Wing Chun Kung Fu (Sifu Francis Fong)
Silver Glove in Boxe Francaise / Savate (Professor Salem Assli)
Guro in Maphilindo Silat (Guro Dan Inosanto)
Associate Instructor in Sayoc Kali (Tuhon Chris Sayoc)
Coach in Combat Submission Wrestling (Sensei Erik Paulson)
Purple Belt in Brazilian Jiu Jitsu (Professor Marcos Santos)
Boxing Corner man/Trainer (USA Boxing Federation)
Black Belt in Tang Soo Do (Master Y. Kim)