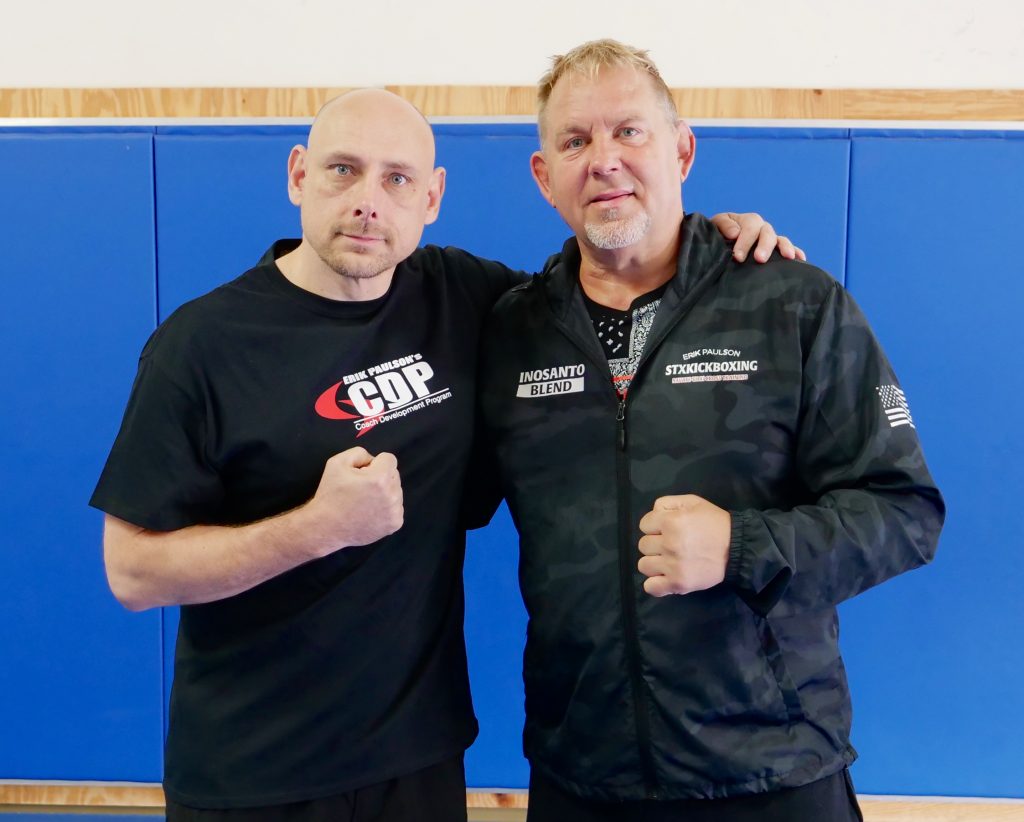 JD Olsen
Keishidojo Midlands Martial Arts
3632 Broad St Sumter SC 29154
803-795-8928 | Email | Website | Website
Owner/Operator JD Olsen began his martial arts training at age five. Starting with Tae Kwon Do, he quickly fell in love with all things martial arts. The training of kicks, punches and forms became a daily routine and JD quickly rose through the ranks. After earning his first black belt, JD was force to switch styles due to the family moving. Starting over in a form of karate called Wado Ki Karate JD again worked his way up to purple belt before having to switch styles again. With just his mother and himself JD was able to put in the time to earn another Black Belt in Shorei Ryu Karate.
Next was a major shift in JD's life as he entered the U.S. Air Force and was going wherever the military would take him. His first assignment was to Rapid City SD and while there JD found the art of Ninjitsu. Training under the Bujinkan JD was able to work his way back up the ranks to green belt. After SD, the military answered JD's dream and he was sent over to Japan.
While in Japan JD tried his hand at traditional Aikido, but not being able to speak fluent Japanese made this extremely difficult. Then a co-worker introduced JD to Progressive Martial Arts Black Belt AJ Weimer. Instintly he was hooked and began regular classes, as well as volunteering to help with any testing or demos possible. Staying dedicated he was able to earn the coveted Black Belt in multiple martial arts this time. Earning Black Belts in Aikido, Kali, and Jui-Jitsu. In 2003 JD opened his first martial arts school, while teaching on Yokota AB.
In 2004 the military reassigned JD and his family to Sumter SC. It is here where he began teaching on Shaw AFB, then opeining his first off base location Keishidojo Martial Arts & Fitness Center. It has been here ever since, and has been the hosting place for seminars, tournaments and countless other events that have had a impact on the local community.
Keishidojo has hosted seminars to include Martial Arts Unlimited founder A.J. Weimer, Sifu Ron Balicki, Guro Diana Lee Inosanto, Professor Helio Soneca and MMA fighter Derrick Kennington. There has also been countless in house seminars to include our own specialized womens self defense course called BACK OFF!, youth bully proof seminars, karate competition seminars, and sword seminars. Finally we have also hosted a fair amount of in house tournaments with the most popular being our own BJJ/grappling absolute tournament.
Determined to get even better, JD has become an affiliate member under Sifu Ron Balicki and his Martial Arts Research System and Professor Helio Soneca with his Brazillian Jiu-Jitsu program. JD has started his training again under these masters and is once again working to obtain another Black Belt to continue to provide his students with nothing be the very best in martial arts and self-defense training. JD takes his martial arts/self-defense training very seriously and wants to ensure all his clients know they are getting the very best Sumter SC has to offer.