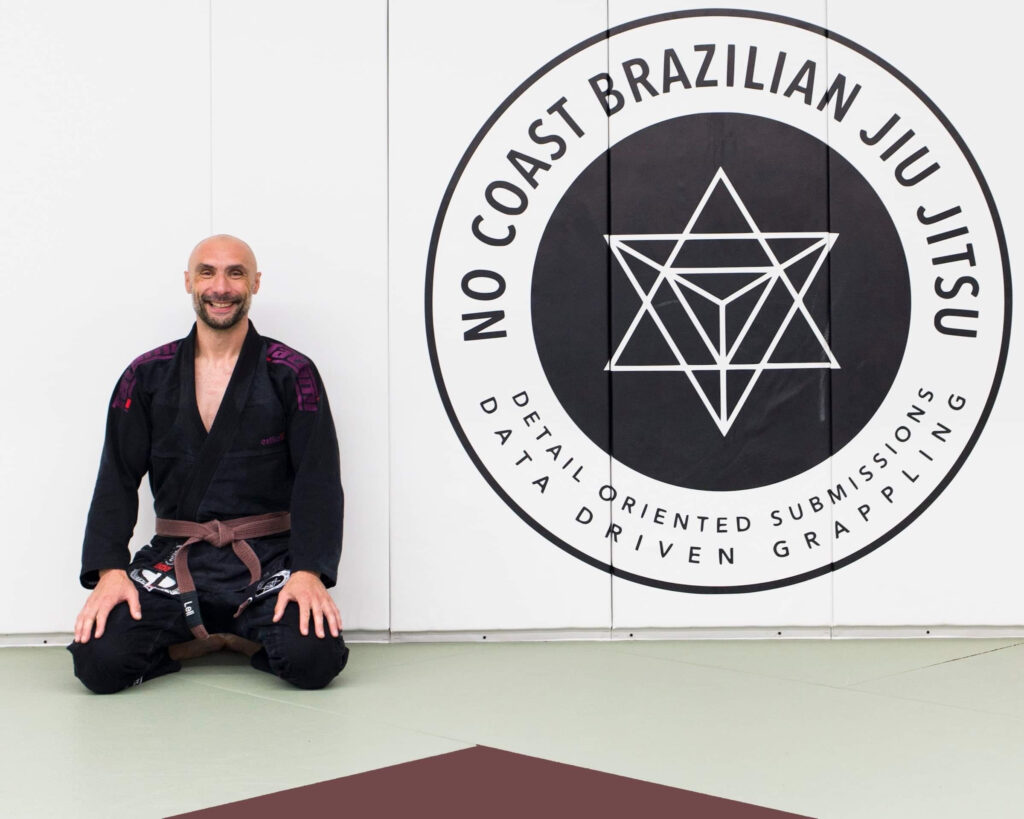 No Coast BJJ
2627 86th Street
Urbandale, IA 50322
515-779-1352 | Email
Elmir Karajica was born in Sarajevo, Bosnia in 1973. From an early age, Elmir had a passion for the Martial Arts and competitive sports. He began Judo training at age 7, which lead to multiple state championships and an accomplished blue belt by the time he was 16. During that same time period (age 10), he began his journey into Olympic lifting, where he again obtained multiple Bosnian state championships, breaking the Yugoslavia national records, and was invited to train with the Yugoslavia national team at age 17.
Unfortunately, the onset of the Bosnian war cut short his opportunity to continue his Olympic training, as he enlisted in the Bosnian Special Forces at age 18. Over the course of the next 4 years of the war he was trained in and experienced real-life combat fighting and techniques.
Following the war in 1996, Elmir relocated to the state of Iowa, USA. His passion for power lifting was re-awakened and he set off to break multiple state of Iowa power lifting records in bench press, dead-lift, squats, and bicep curls. At 28, a new interest emerged in endurance sports, as he began training and competing in triathlons, marathons, adventure and obstacle races, and long, difficult hikes, such as the Grand Canyon RIM to RIM, and Colorado's Long's Peak. In 2008, Elmir qualified to represent his home country, Bosnia in the Olympics in triathlons.
Elmir continued to advance his education and knowledge in those sports, gaining certifications in USA Track and Field, TRX, and as a YMCA personal trainer. He utilized those certifications coaching kids and adults to help them succeed in triathlons, running, and lifting events.
Then in 2015, in the growing town of Waukee, Iowa, No Coast BJJ gym opened. That first night of class, Elmir was hooked and has since been relentlessly training and competing for over 7 years. Under the supervision and coaching of owner and professor, Jared Bahr, Elmir has ascended to brown belt status, claimed Gold at the IBJJF Chicago open, in addition to multiple tournament podium wins.
Furthering his education, Elmir is studying to become a certified personal trainer and nutrition specialist at the National Academy for Sports Medicine, and coaching Jiu Jitsu at No Coast BJJ, as he pursues his goal to earn his promotion to black belt and become a full-time coach.