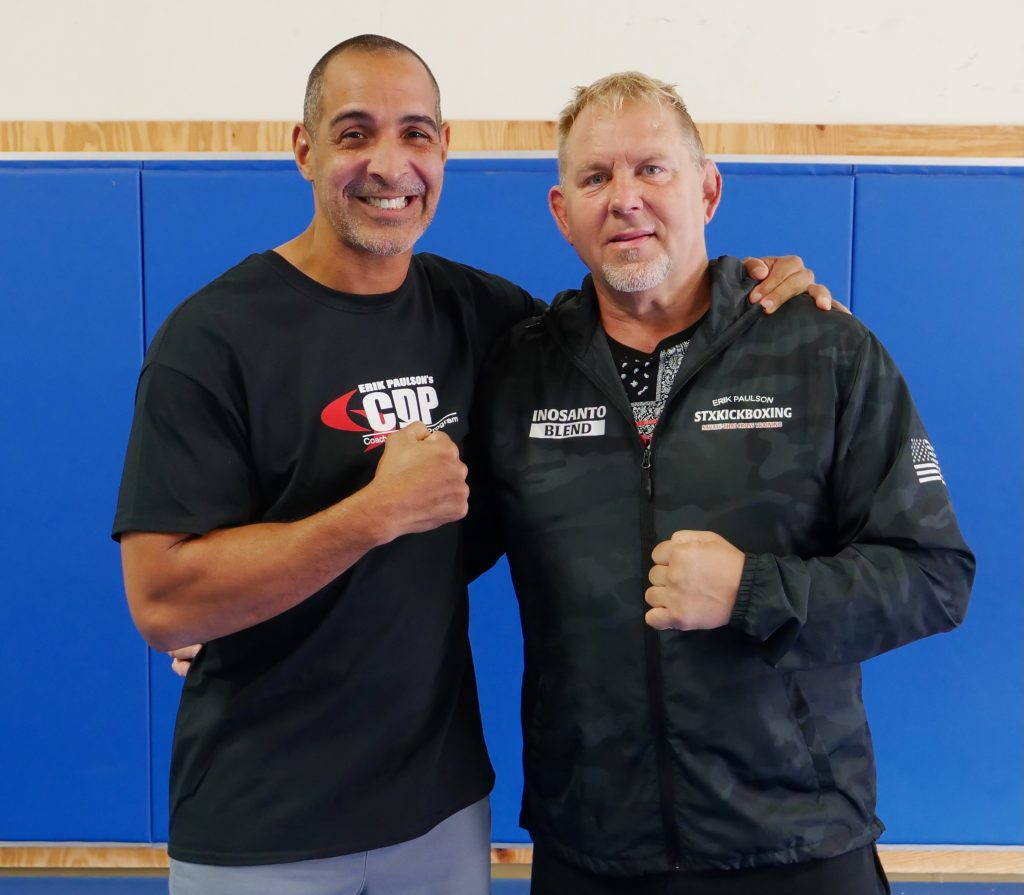 Derek Sierra has spent over 30 years in the martial arts as a student, competitor, and instructor. He is currently a physical techniques instructor at the Federal Law Enforcement Training Center and teaches submission grappling at Precision Fight Sports in Camden County GA. He was formerly lead defensive tactics instructor for the tactical skills unit in the TSA office of law enforcement. He was also head boxing instructor and self defense instructor at NOVA MMA in Arlington VA. Derek spent over 10 years in the Army as a military intelligence professional and Master fitness trainer. He has spent the last 12 yrs in federal law enforcement and counter terrorism. Just some of Derek's accomplishments, experiences, and certifications include:
Former Army Master Fitness Trainer.
Certified federal law enforcement fitness coordinator.
Certified Kettlebell instructor.
Former Crossfit instructor at Crossfit Arlington
FLETC Physical Techniques Instructor.
Boxing/MMA advisor for Jeet Kune Do Athletic Association.
Former lead defensive measures instructor federal Air Marshal service(Washington field office and headquarters)
Head boxing coach/ self defense instructor NOVA MMA Arlington VA
Full instructor JKD Paul Vunak and Harinder Singh.
Purple belt BJJ Rigan Machado.
Brown belt BJJ Marcel Louzado.
Certified federal law enforcement control tactics instructor.
Krav Maga law enforcement certified instructor.
Certified subject control train the trainer.
Certified USA wrestling coach.
Certified USA boxing coach.
Former professional fighter.
Multiple time submission grappling champ.
Former amateur boxing champ.
Sierre Self Defense & Fitness
King bay Rd
St. Marys, Georgia 31558