Level 5 – Brown – 200 – 300 Students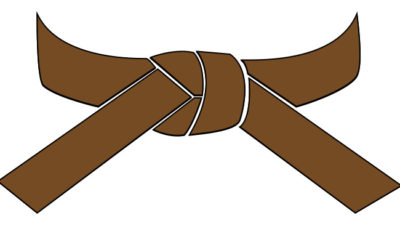 Welcome! Whether you are a small training group, small school, or established business, you can get benefit from this level! Make sure you take all of the lessons and more importantly, TAKE ACTION! Your journey begins here!
Module 1
Introduction
Unit 1
Introduction
Module 2
Marketing
Unit 1
Movie Theater Screen Ads
Unit 2
Annual Awards Banquet
Unit 3
Demonstration Team
Unit 4
Weekly Staff Meeting
Unit 5
Quarterly Staff Meeting
Unit 6
Hiring A Quarterly Accounting Service
Unit 7
A Big Step
Unit 8
Temporary Road / Street Sign
Unit 9
Gift Certificates To Local Charity Events
Unit 10
Booths At Any Type Of Local Event
Unit 11
Market Specific Direct Mail Mailing Lists
Unit 12
Your Marketing Plan
Unit 13
Program Director - Staff Training
Unit 14
Program Director Sales
Unit 15
Hiring Your First Full Time Employee
Unit 16
Marketing Responsibilities Of Your Program Director
Unit 17
Local Events - Community Day
Module 3
Operations
Unit 1
Cadillac Treatment
Unit 2
Renewals - Program Upgrades
Unit 3
Increasing Student Value
Unit 4
Program Director - Merchandise Sales
Unit 5
Instructor Daily Procedures
Unit 6
Instructor Monthly Procedures
Unit 7
Fifty Ways To Praise
Unit 8
Why Students Quit
Unit 9
Attitude Development
Unit 10
Attitudes Shape Your World
Unit 11
You're The Model
Unit 12
Positive Winning Attitude
Unit 13
Enthusiasm
Unit 14
Professional Instructor Attitudes
Unit 15
Complaints
Unit 16
4 Quadrants Of Time Management
Unit 17
Be The Role Model
Unit 18
Negative People
Unit 19
Commit 100%
Unit 20
Teacher Student Relationship
Unit 21
Teacher Teacher Relationship
Unit 22
Style vs. Style
Unit 23
Respect
Unit 24
The Purpose Of Martial Arts Training
Module 4
Finance
There are no units in this module.