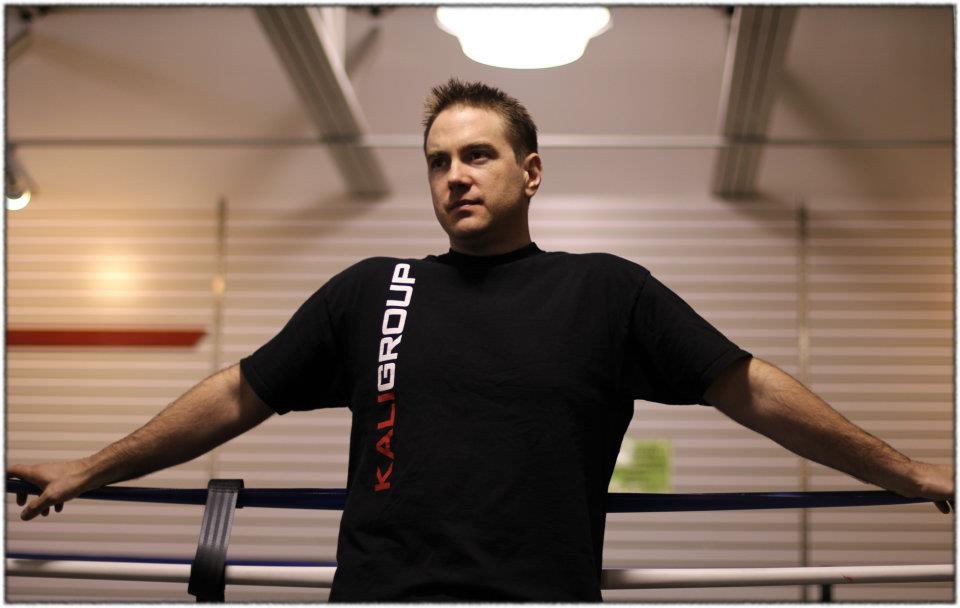 Andy Wilson
Owner/Head Instructor
MKG Martial Arts International 
11552 15th Ave NE
Seattle, WA  98125
206-261-7015 | Email | Website
I began my training in traditional martial arts in 1985 at 14 years old.
In 1987 I talked my parents into taking me to the 'big city' of Minneapolis to attend a seminar conducted by Guro Dan Inosanto at Rick Faye's Minnesota Kali Group. Ask me about the story some time!
This changed my entire perspective on what martial art could look and feel like. I discovered that belts, uniforms, rigid hierarchy, kata, kicking in the air, etc… were not required in this approach and it blew my mind. I had no idea what I saw but I knew I wanted to do it and I'd found my home.
I began training with Guro Rick Faye after that and he continues to be my mentor, role model and friend to this day. I founded MKG Martial Arts International in June of 2000 as a branch of his Minnesota Kali Group. At MKG I was exposed to the curriculum of world class martial arts like Erik Paulson, Greg Nelson, Ajarn Chai, Paul Vunak, Larry Hartsell and many others.
Following Guro Faye's example, my goal has always been to operate a martial arts school where normal people can learn and train in realistic and effective martial arts with a minimum of ego and ritual. I'm passionate about practical, modern martial art, training hard and daily improvement but also retaining some of the traditional character development qualities and lessons at my school. After near career-ending back injuries, and several unsuccessful surgeries, I have a deep empathy for new students, those working with physical limitations and those who've struggled with confidence and depression.
My Current Qualifications Include:
Level 3 Instructor under Guro Rick Faye
Panantukan Instructor under Guro Rick Faye
Full Instructor in Filipino Martial Arts under Guro Dan Inosanto
Full Instructor in Jun Fan Martial Arts under Guro Dan Inosanto
Senior Instructor/Ajarn in Thai Boxing under Ajarn Chai Sirisute
CSW Coach Level 1 under Sensei Erik Paulson
Purple Belt in Machado Brazilian Jiu-Jitsu under Brian Johnson
Silver Glove in Savate under Professor Salem Assli
5th Level in Bahala Na Escrima under Grandmaster Tony Somera
1st Degree Black Belt in Chuan Lu Boxing under Sifu Michael Frischman
Level 3 Protector Certified Self-Defense Instructor For the MKG Women's Self Defense Program