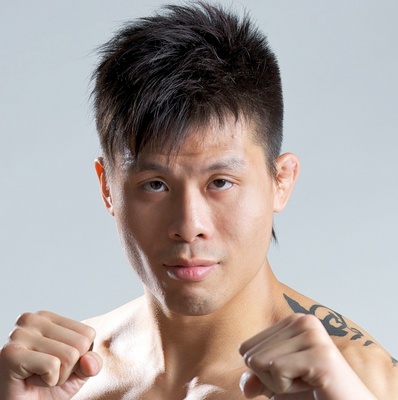 Core Combat Unlimited
+886 0979762907 | Email | Website
FROM FIGHT PROMOTION LEGEND FIGHTING CHAMPIONSHIPS (LEGENDFC.COM):
Like many Hong Kong fighters, Lee's initial inspiration to learn martial arts came from the late Bruce Lee. He began his training in Karate and Wing Chun as a teenager, but it was his discovery of Muay Thai at Hong Kong's famous Tiger Gym that led him to competitive combat sports. Lee has represented their fight team in more than 20 Muay Thai contests, winning several Hong Kong titles and championships, as well as taking a bronze medal at the 2010 World Kickboxing Championship. Seeking new challenges, Lee also began competing in Sanda and Boxing tournaments before discovering MMA in the form of Japan's Pride Fighting Championships. Shortly afterward he began training in Brazilian Jiujitsu and is now based out of Hong Kong's Triquest MMA Academy. As the first native Hong Kong fighter whose MMA training has taken place exclusively in Hong Kong, he is proud to represent Hong Kong and hopes to serve as an example for future Hong Kong fighters seeking to pursue an MMA career.