HOW TO JOIN
When you first join, you can choose one of our affiliate programs as an entry into the association. Initial entry into the program is $200 per month.

ADDITIONAL AFFILIATE PROGRAMS
Once you are part of the team, you can add on additional programs for your school. The rate for each additional program is $100 per month.

WE TRAIN YOUR STAFF
As an affiliate, you can add assistant instructors at your location for $100 each per month. This allows you to focus on running your school while your staff is professionally trained and officially recognized.
COACH DEVELOPMENT CAMPS
Coach Development Camps (CDP) are included, free of charge, with your active membership. All CDP events are personally taught by Coach Erik Paulson. These events are not the same as a public seminar. Coach Paulson spends a great deal of time working with each affiliate on curriculum for you to take back to your school. CDP Events are recorded and published exclusively for our affiliate members. That will allow you to stay current if you miss an event.
ONLINE INSTRUCTOR VIDEO LIBRARY & CURRICULUM MANUALS
Curriculum videos are provided for easy reference. Affiliate Manuals and Technical Curriculum Manuals are also provided. The Online University video library is also included with all of our affiliate memberships. (over 4000 lessons).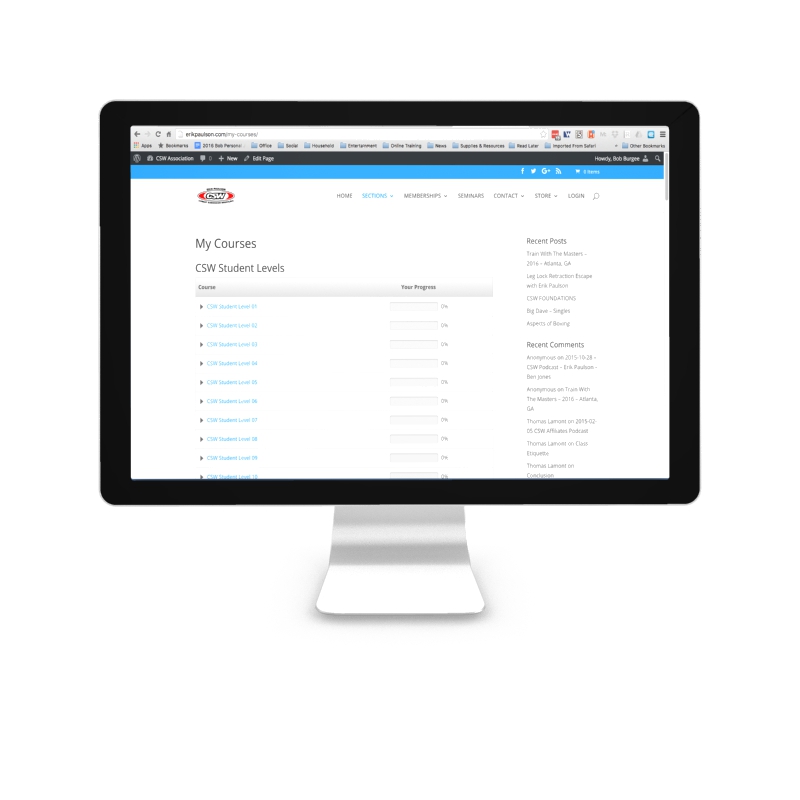 MARKETING AND NETWORKING SUPPORT
As an affiliate, you are licensed to use our program logos for branding purposes. You also have access to a large network of CSW Affiliates worldwide running professional martial arts schools.
---
Core 3 Program

The Core 3 affiliate program includes the following systems: Combat Submission Wrestling (No Gi Grappling), STXKICKBOXING (Stand Up & Striking), and MMA (Mixed Martial Arts)
---
Combat Submission Brazilian Jiu-Jitsu Program

The CSWBJJ program is Erik Paulson's Gi Jiu-Jitsu progression.
---