Our Mission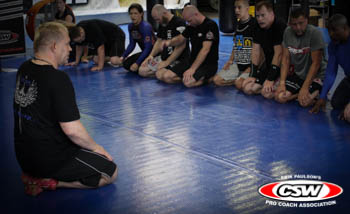 Our mission is to help you, the beginning student, aspiring instructor, or the professional martial artist to find the right program that fits your needs. If you are just starting out, our premium student program is for you! If you are a professional, we will help you implement an organized, professional grappling, striking or MMA program into your school. Through ongoing camps that are free to our affiliate members we offer you organized continuing education opportunities to grow your skills both on and off the mat. We also have an exclusive online affiliates area for 24-7 ongoing training resources, marketing materials, and program development materials.
Our Programs
CSW Association Premium Student Program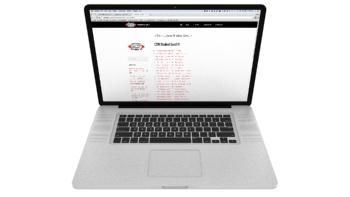 The student program gives you access to the vast premium video archive on erikpaulson.com and being a member gives you the opportunity to take your student level test as a lineage student under Sensei Erik or one of his certified affiliates. Whether you test with an Affiliate or at the main training center you get a sighted certificate from Sensei Erik. As a student member you will also enjoy discounts to multiple Association events.
Join now and get instant access and start learning right away! Learn More!
CSW Certified Affiliate Program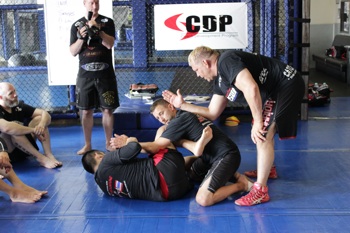 Our Affiliate Program is designed to give you the skills and tools needed to add one of our professional programs to your school curriculum. After you become an affiliate member you are enrolled into the CDP Coach Development Program, this program was specifically designed to develop professional level coaches by training personally with Coach Erik Paulson at affiliate only camps.
You are also supplied with professional curriculum materials, video guidance, marketing materials and other benefits to help you grow your program. The CDP is the only path to the rank of Coach under Sensei Erik Paulson and the program is only available to Affiliate members of the Combat Submission Wrestling Association.
For more information on joining the Association contact Alan Baker at cswatlanta@gmail.com
CSW Assistant Instructor Program
The Assistant Instructor program is a perfect fit for those individuals who are on the instructor path, and may want to eventually be a full CSW Affiliate. Assistant Instructors are recognized as fully licensed to teach CSW and STXKICKBOXING curriculum under the supervision of an active CSW Affiliate.
Requirements:
Must work under the direct supervision of an active CSW Affiliate.
Must keep monthly dues current to remain active.
Benefits:
Recognition as a certified CSW Assistant Instructor.
Free admission to the CDP (Coach Development Program) training events ($850 value).
CSW Premium Membership Included ($30 monthly value).
The opportunity to test for Coach Level 1 directly under Sensei Erik Paulson.
For more information on joining the Association contact Alan Baker at cswatlanta@gmail.com
Our Team
The Combat Submission Wrestling Pro Coach Association is one of the few professional Martial Arts organizations that has a full time team working for our affiliates.
Erik Paulson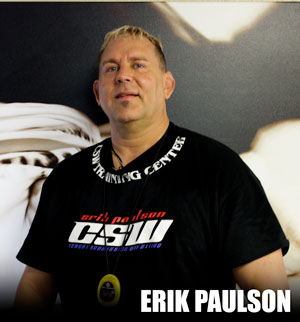 Erik Paulson – President
Coach Erik is the founder of the CSW Pro Coach Association and the creator of the CDP Coach Development Program. The CDP is a program specifically designed to bring up professional coaches that can deliver the various programs of the association. The program not only teaches the curriculum at an advanced level but also how to deliver it as a professional instructor.
Tonya Paulson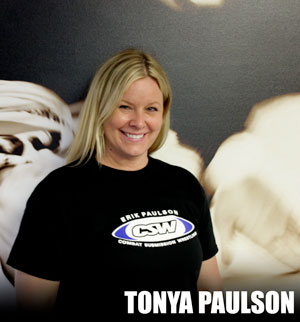 Tonya Paulson – Vice President
Tonya Paulson is the vice Pres. Of the CSW Pro Coach Association, Tonya oversees scheduling of officially certified seminars for the association. Seminars can be scheduled with the association seminar team or with Coach Erik Paulson. Contact Tonya at tonyapaulson1@gmail.com
Alan Baker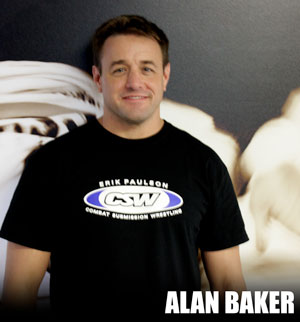 Alan Baker – Association Director
Alan Baker is the Association Director for the CSW Pro Coach Association. He is the primary contact for questions regarding joining the Association or anything related to affiliate operations.
If you are interested in becoming a part of our affiliate team please contact Alan anytime at cswatlanta@gmail.com
Bob Burgee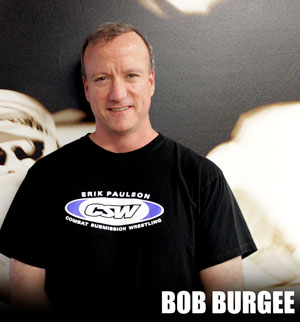 Bob Burgee – Technical Director
Bob Burgee is the technical director of the CSW Pro Coach Association. Bob oversees the association website, the video archive and the CSW store. Contact Bob with any technical question at robertburgee@gmail.com
Kevin Lee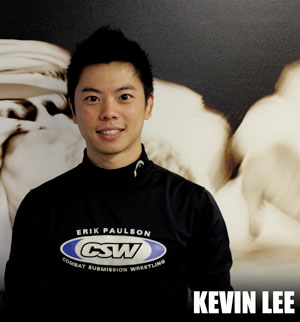 Kevin Lee – Graphics Consultant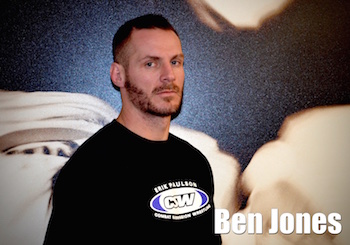 Ben Jones – CSW Seminar Team
---
Building professional coaches through organized training, structured programs, and a supportive team environment.