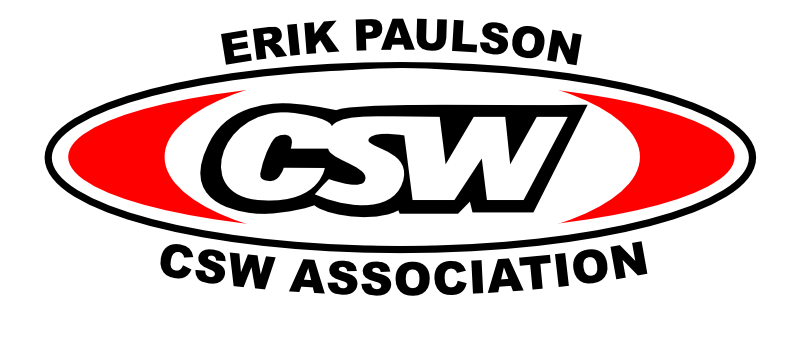 CSW 2017 WORLD CONFERENCE REGISTRATION
Early Bird Registration Discounts and Bonuses Now Available!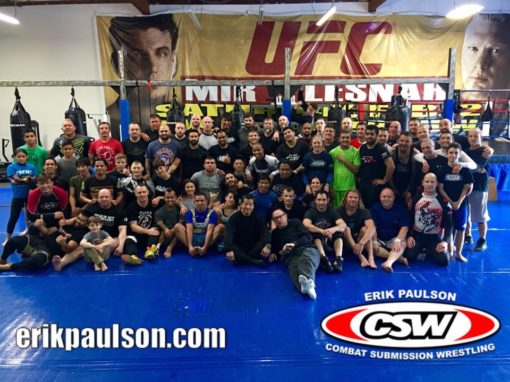 CSW 2017 World Conference Registration!
April 6 – 9, 2017
All Levels Welcome! This is our annual event at the CSW Training Center, Fullerton CA.
Early Bird Registration Deals
Register by February 28, 2017: Free DVD & Download of the camp, Free Camp T-Shirt | $395.00
Register by March 31, 2017: Free Download of the camp, Free Camp T-Shirt | $445.00
Register after March 31, 2017: Free Camp T-Shirt | $495.00
OUR MISSION
Building Students & Professional Coaches through Organized Training & Structured Programs in a Supportive Team Environment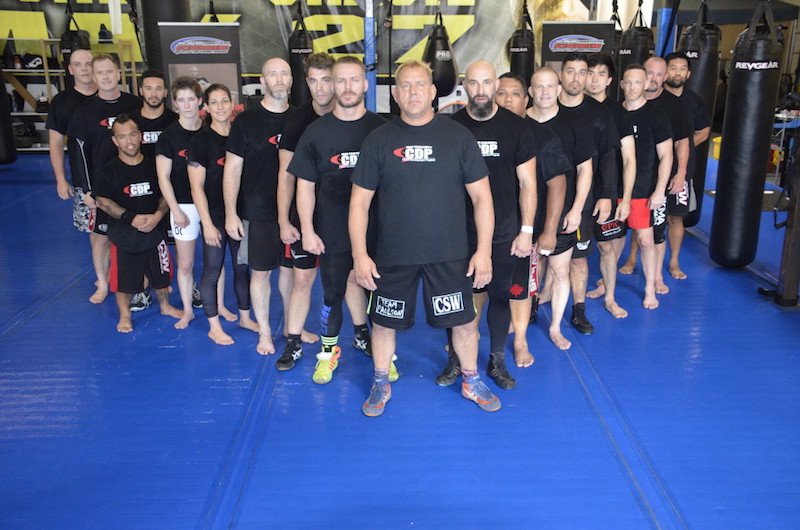 Our mission is to help you, the beginning student, aspiring instructor, or the professional martial artist to find the right program that fits your needs.
If you are a student and want access to a structured training system, our CSW Premium Online University Membership is for you! If you are a professional or school owner, our CSW Affiliate Membership is for you!
We will help you implement an organized, professional grappling, striking or MMA program into your school. Through ongoing camps that are free to our affiliate members, we offer you organized continuing education opportunities to grow your skills both on and off the mat. We also have an exclusive online affiliates area for 24-7 ongoing training resources, marketing materials, and program development materials.
Not ready to commit? No problem! We love to share! We have an extensive library of FREE Online Lessons as well! Enjoy as much as you want and when you are ready to take the next step, check out one of our memberships.
Do you prefer DVDs and Downloads? We have you covered there too. We have a rich Online Store with DVDs, Downloadable Videos, & CSW Clothing.
Thanks for visiting us and we hope we have something that helps you with your Martial Arts journey!
QUICK LINKS
Tap or Click Below To Get To the Section You Need
LATEST RELEASES
Newest Product Release! Check Our Online Store For All Of The Latest Products.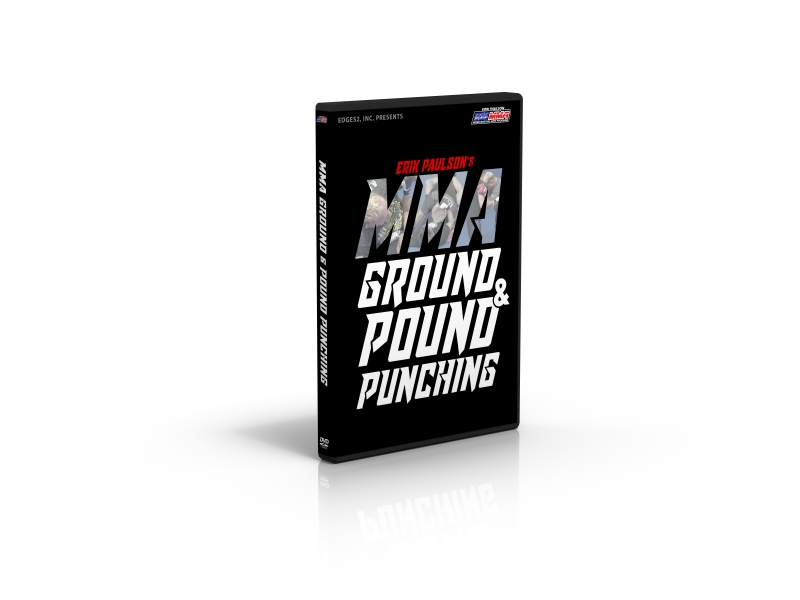 Erik Paulson's MMA Ground & Pound Punching DVD & HD Download!
6 Page E-Book Included
Great breakdowns and detailed instruction.
You have to get hit in the face a little bit. It wakes you up and makes you think. Punching erases your memory. When you say the five things you are going to do in the guard, each time you get punched you'll start forgetting each thing. The more you get punched, the lower your belt gets.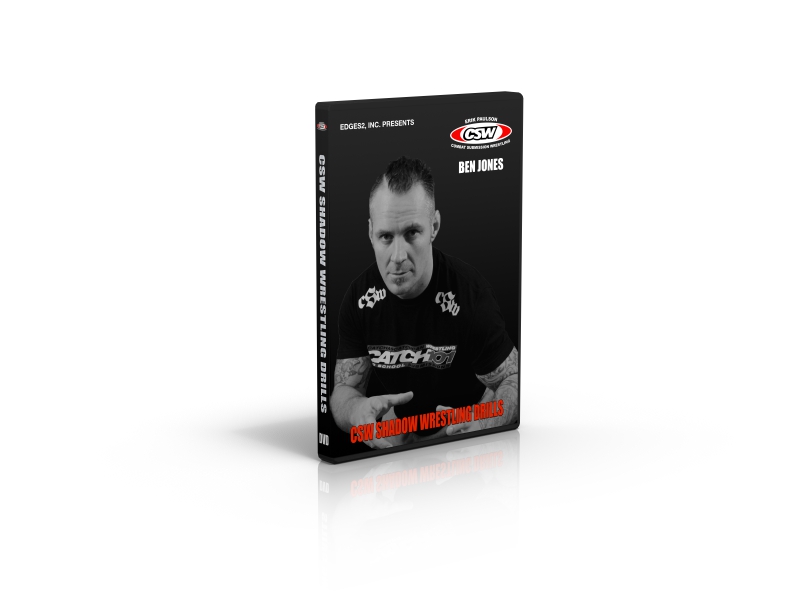 19 Shadow Wrestling Drills to keep you moving smooth! Ben Jones is the CSW Fight Team Captain and can get you up to speed fast!
Taught by CSW Fight Team Captain – Ben Jones
This video is all about the STXKICKBOXING bag workout program. I get asked questions all the time by people in the gym, students, fighters, coaches: what can I do for a bag work out? What can I give my guys, my students, or my fighters to do for a bag work out? They get very bored of going in there and traditionally just hitting a heavy bag over and over and over. In this video we detailed a ton of drills that you can do, have your team do, or anybody in your gym do.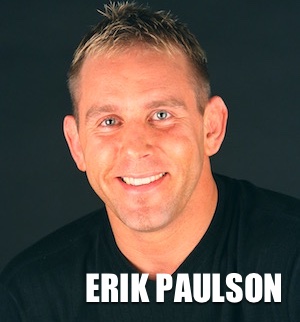 Coach Erik is the founder of the CSW Association and the creator of the CDP – Coach Development Program. The CDP is a program specifically designed to bring up professional coaches that can deliver the various programs of the association. The program not only teaches the curriculum at an advanced level but also how to deliver it as a professional instructor.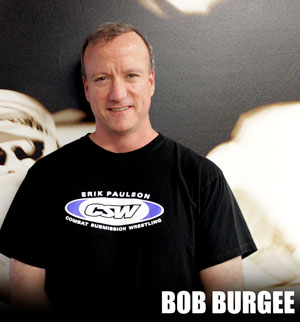 Bob Burgee is the technical director of the CSW Association. Bob oversees the association website, the video archive, online course development, and the CSW store. Contact Bob with any technical question at robertburgee@gmail.com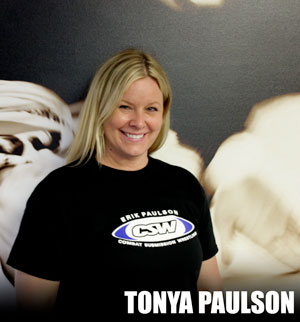 Tonya Paulson is the vice president of the CSW Association, Tonya oversees scheduling of officially certified seminars for the association. Seminars can be scheduled with the association seminar team or with Coach Erik Paulson. Contact Tonya at tonyapaulson1@gmail.com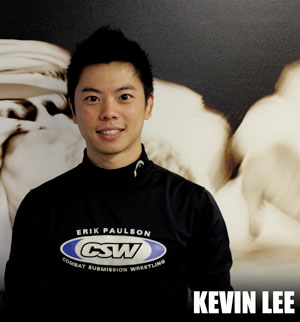 Kevin Lee is a logo designer, editor, and manages the CSW Nesletter.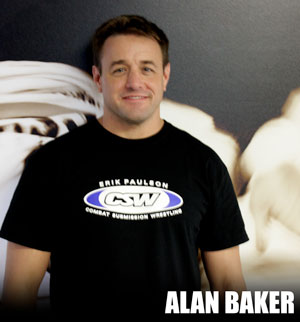 Alan Baker is the Association Director for the CSW Association. He is the primary contact for questions regarding joining the Association or anything related to affiliate operations.
If you are interested in becoming a part of our affiliate team please contact Alan anytime at cswatlanta@gmail.com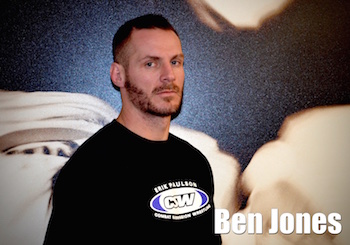 Ben Jones has been with Coach Erik for over a decade. He is a professional fighter and trains with Coach Erik on a daily basis and is fully certified in CSW and STXKICKBOXING. He is also the captain of the CSW Fight Team and CSW Seminar Team.