Sifu Michael Punschke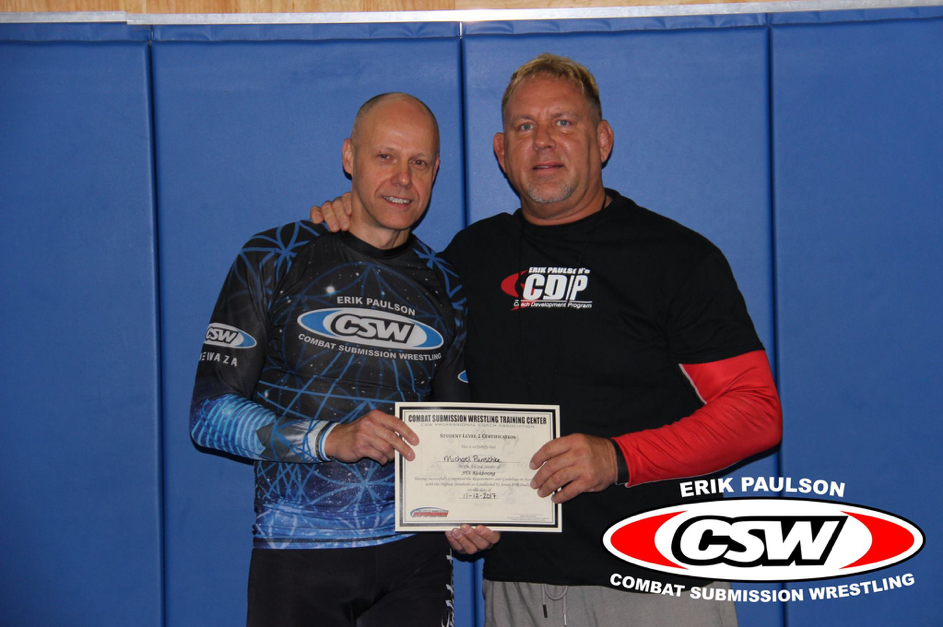 Born 1960 in Germany.
1974 – 1976 Shotokan Karate
1978 – 1983 Hung Kuen Kung Fu
1985 – 1996 Choy Lay Fu Kung Fu under late Master Lee Koon-Hung in Hong Kong
1994 – Open Fongs Kung Fu School in Munich, Germany
1996 – 2000 followed my Kung Fu Uncle's Master Mak Hin-Fai / Li Siu-Lung in Seattle / Miami (USA)
1999 – 2001 Lameco / Ilustrisimo Kali under Master Christopher Ricketts in Manila. Dekiti Tirsia Kali under Grandmaster Jerson Tortal (Senior) in Bacolod (Negros)
2000 – 2006 Ba Ji Quan / Chen Tai Chi under Master Adam Hsu in Taipei / Taiwan
2003 – 2006 Hung Kuen under Movie Star Chi Kuan-Chun (Taipei), Lion Dance under Action Director Lau Kar-Yung (Hong Kong)
2005 – following Grandmaster Doc-Fai Wong (Choy Li Fut Kung Fu). Since 2014 Sifu (Master) title under Grandmaster's Plum Blossom International Federation.
2009 – 2014 studies in the Fitness Industry for Trainer in Fitness, Health and Nutrition Management. Later intensive studies for Master Personal Trainer / Health Coach under the leading Trainer/Lecturer Dr. Axel Gottlob (Biomechanist, Sport Scientist, University Lecturer). Fascia Fitness by Dr. Robert Schleip. As well as further studies (Qualifications) about Myofascial Release (Fascia Manipulation).
Since 2015 – CSW Association Affiliate. CSW Student Level 2 / STXKickboxing Level 2
2016 – Level 1 Training for Warriors under Martin Rooney (USA), Founder of "Training For Warriors".

Sifu Michael Punschke
Fongs Academy
www.fongsacademy.com
81739 Muenchen, Germany
Mobile: +49 (0) 1575 5992835