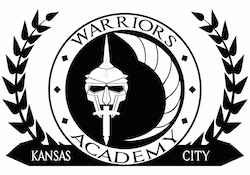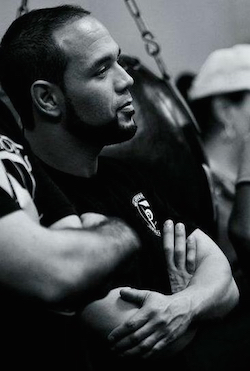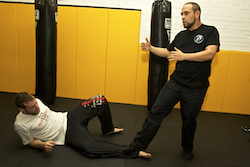 Warriors Academy KC
1737 Oak Street
Kansas City, MO 64108
816-730-0303 | Email | Website | Facebook | Instagram | Twitter | Periscope- @warriors_Kc
Warriors Academy KC was founded in 2014 by Frass Azab, built to serve as a full service Martial Arts and fitness facility in the Crossroads Art District of Kansas City. The primary studies of the gym are as follows: Warriors Krav Maga / Self Defense, Leo Peçanha Association Brazilian Jiu Jitsu, Erik Paulson's Combat Submission Wrestling , Iron Core Conditioning and Nutrition, as well as Broken Smile Fight Team MMA. The instructors are all certified in his or her respected field and offer personal training, in each of the primary arts and also in Muay Thai, Boxing and weight lifting. The goal of the academy is to empower the student and for those seeking, to provide a facility so that the rounded athlete can be developed.
Frass Azab – Chief Instructor / Krav Maga / Owner
Frass Azab is the owner of Warriors Academy KC and chief instructor of the Warriors Krav Maga KC program; with an array of skills and life experience that make his lessons unique and applicable. From a young age, Frass was exposed to martial arts and gained knowledge in the systems of Judo, Muay Thai, Brazilian Jiu Jitsu, and Filipino Martial Arts. His core focus is Krav Maga which he holds a Black Rank, as a Chief Instructor under Nick Hughes. In addition to his training, Frass has competition experience in Muay Thai; as well as Brazilian Jiu Jitsu and was awarded the title of the 2012 Brazilian BJJ National Champion. Along with his knowledge of hand to hand practices, Frass is certified by the NRA for Pistol and Defensive Tactical shooting. He's conducted training in London, England for the BKM-HQ; and done seminars in Abu Dhabi and Jeddah, Saudi Arabia. He has also had the honor of training the Military Police in Ft. Leavenworth, KS. With his focus on Warriors Academy KC, he aims to provide Kansas City with the highest quality of education for any and all who wish to come study within the Academy.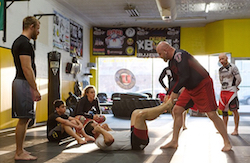 Derek Bohi – Director of Brazilian Jiu Jitsu (Gi and No Gi) / MMA Studies
Derek Bohi is an Iowa native, residing in Kansas City. Bohi began his Brazilian Jiu-Jitsu journey under Nova Unãio Black Belt Leonardo Peçanha. After years of competition and training, Bohi earned his black belt under Peçanha. In 2015 he began to instruct as Director of Brazilian Jiu-Jitsu and MMA at Warriors Academy KC. His methodical instruction and high energy classes focus on both the competitive and self-defensive aspects of the art. In addition to his Jiu-Jitsu, Bohi is an active professional MMA Fighter and a veteran of bouts on cards for Bellator, RFA , and Titan FC. He is also an ACE Certified Fitness instructor, as well as owner and operator of the Broken Smile Fight Team. Derek is determined to build each student of his into the best possible practitioner and competitor possible.