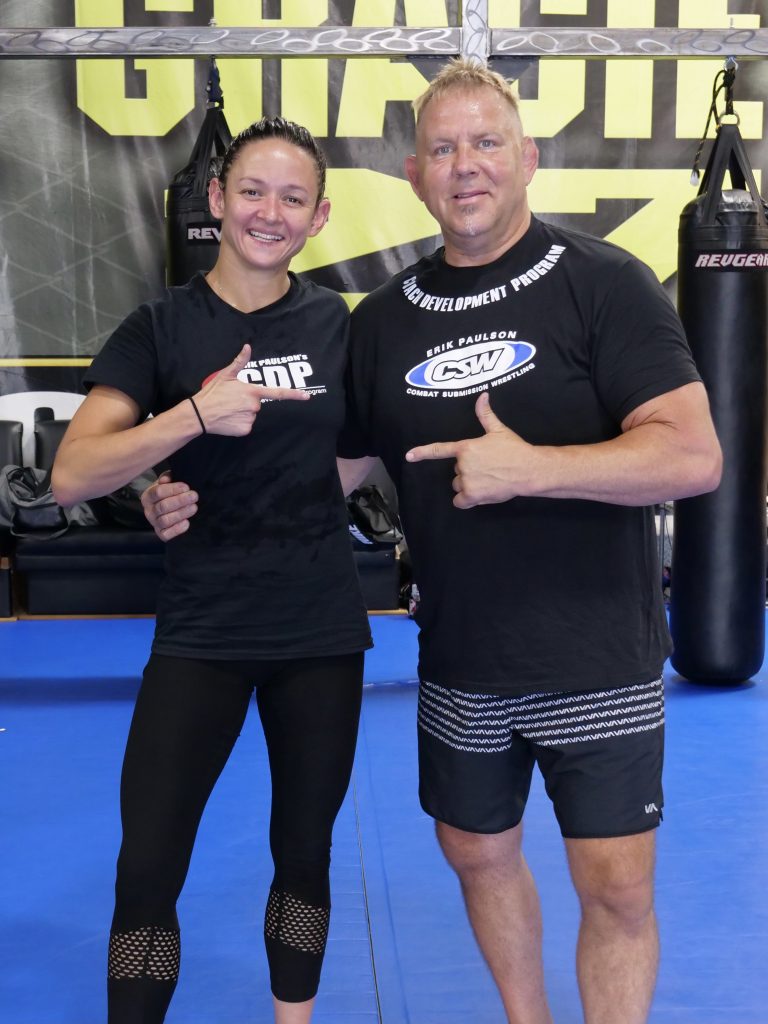 Central PA Mixed Martial Arts / CPAMMA
1445 W. College Ave.
State College, PA 16801
Website | Facebook | Email | 814.422.KICK (5425)
Elise is a Kru/Black (and Red) Arm Band under Ajarn Surachai "Chai" Sirisute. She is a Purple Belt under Ryan Gruhn in Brazilian Jiu-Jitsu and teaches Muay Thai, Women's Kickboxing, Brazilian Jiu-Jitsu, and Youth Martial Arts at Central PA Mixed Martial Arts. She is a professional Mixed Martial Arts Fighter for Invicta Fighting Championships, and has a Muay Thai record of 12-1. She has won four championships in Muay Thai and numerous Jiu-Jitsu tournaments. Elise coaches fighters in Muay Thai and MMA, and is also the Match Maker for Central PA's Grappling & Fighting Championships.